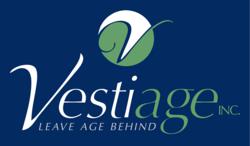 ...a very special company with a unique culture.
Newport Beach, California (PRWEB) May 09, 2013
Vestiage, Inc., a publicly traded anti-aging lifestyle company focused on science-based research and development, sales and marketing of premium branded highly effective anti-aging cosmeceuticals and nutraceuticals, announced that it has formally established its Board of Advisors and disclosed the professional biographies of each Advisory Board Member. The Board of Advisors is made up of 5 outside individuals with backgrounds from Fortune 500 companies such as Proctor and Gamble, Newell Rubbermaid, Clorox, McDonalds, WalMart, and Fleetwood Enterprises. Other members come from the natural products industry with backgrounds at Annie's Homegrown, and natural products distribution powerhouse Threshold Enterprises. The Members of the Board of Advisors are Boyd R. Plowman, Mark Goodman, Julie Dennis, David Dixon, and Deborah Luster.
Boyd Plowman currently is the CEO of Boyd Plwoman and Associates, providing advisory services regarding real estate, capital markets, financial services and strategic planning. Prior to this position Plowman was Chair of the Audit Committee of Harbin Electric. He also served as a board director for several hedge funds managed by Abax Global Capital which is partially owned by Morgan Stanley. Prior to these positions he was the Executive Vice President and CFO of Fleetwood Enterprises, a publicly traded Fortune 500 company where he directed numerous acquisitions and divestitures, the formation, financing, growth and sale of the Companies finance arm, several public offerings, private placements, and exchange transactions.
Mark Goodman is currently the CEO of Boyers Coffee and has served as a senior executive of leading consumer oriented public and private equity backed companies. He is the former COO for Sav-A-Lot, a 1200 store retailer. Prior to this he was Executive Vice President, Chief Marketing Officer, and Head of Strategy for E-Commerce for Sams Club/WalMart Stores. Prior to WalMart, he was Corporate Vice President, US Strategy and Operations for McDonalds Corporation.
Julie Dennis is a botanical and natural products expert, is currently an executive with Threshold Enterprises which is one of the largest distributors of natural products and supplements in the USA. Prior to working with Threshhold, Ms. Dennis was with Rainbow Light Nutritional Systems where she was the Pacific Regional Sales Manager. Ms. Dennis has close relationships with the buyers at major natural products grocery and health food chains. Ms. Dennis is widely published in industry magazines such as Vitamin Retailer and Nutraceuticals World.
Deborah Luster is currently the CEO of Can Do Kid, Inc, a natural products company. During her career, she has founded several consumer products companies and two publishing companies. She was an early investor and CEO of Annies Homegrown from 1991 - 1997 and served on the Board of Directors until 2000. Annie's is a natural products company with over $100 million in sales. She is widely known within the natural products industry as a venture capitalist, guide, and mentor to many of today's well known companies in the sector and has been a champion of the natural products movement for over 25 years. Ms. Luster has been widely featured in the media, including NBC, ABC, and CBS News, Newsweek, Forbes, and the cover of Working Woman Magazine.
David Dixon is a 30 year veteran executive of leading consumer businesses Proctor and Gamble, Clorox, and Newell Rubbermaid. His particular expertise spans food and beverage and commercial hospitality products, and has daily interaction with large corporate sustainability executives, helping them achieve their sustainability goals. His expertise is in growing a new business within a larger enterprise, integrating new business lines and brands, and managing and selling to significant customers.
"These people have been with me going back as much as three decades," stated Scott Kimball, CEO of Vestiage, Inc. "Our culture is very collaborative. We have individuals here with deep consumer products expertise and experience. With this group, we have depth in mergers and acquisitions, strategy, operations, sales, marketing, finance, accounting, investor relations, and legal experience. As we continue to grow, we will be adding key individuals that will further our work in anti-aging, longevity and human performance. The people we have surrounding us today are incredibly accomplished and well respected in their fields. They are as passionate about Vestiage as I am. I can't be more grateful to have them with me as together we grow a very special company with a unique culture."
About Vestiage, Inc.
Vestiage (symbol "VEST") is a publicly traded anti-aging lifestyle company offering premium branded science-based cosmeceuticals and nutraceuticals. Vestiage is focused on the use of human stem cell, marine/ocean, and cutting edge botanically based science and ingredients to produce highly potent, elegantly formulated, effective products with clinically proven ingredients. Using high potency and novel ingredient combinations, Vestiage creates and distributes cosmeceuticals such as the Reluma human stem cell derived skin care line and multifunctional nutraceuticals through Monterey Bay Nutraceuticals. Vestiage brands address the top "in demand" anti-aging consumer concerns. Vestiage research is focused on longevity and human performance science that covers both the cognitive and physical realms. As clinical results validate discoveries, Vestiage intends to apply new potential ingredients or ingredient formulations and combinations to its anti-aging products across brands. To learn more, visit the Company website, http://www.VestiageInc.com.
This Press Release contains forward-looking statements within the meaning of the Private Securities Litigation Reform Act of 1995 with respect to our financial condition, results of operations and business. These forwardlooking statements can be identified by the use of terms such as "believe," "expects," "plan," "intend," "may," "will," "should," "can," or "anticipates," or the negative thereof, or variations thereon, or comparable terminology, or by discussions of strategy. These statements involve known and unknown risks, uncertainties and other factors that may cause industry trends or our actual results to be materially different from any future results expressed or implied by these statements. Important factors that may cause our results to differ from these forward-looking statements include, but are not limited to: (i) changes in or new government regulations or increased enforcement of the same, (ii) unavailability of desirable acquisitions or inability to complete them, (iii) increased costs, including from increased raw material or energy prices, (iv) changes in general worldwide economic or political conditions, (v) adverse publicity or negative consumer perception regarding nutritional supplements, anti-aging or stem cell facial care products or stem cell technology in general, (vi) issues with obtaining raw materials of adequate quality or quantity, (vii) litigation and claims, including product liability, intellectual property and other types, (viii) disruptions from or following acquisitions including the loss of customers, (ix) increased competition, (x) slow or negative growth in the anti-aging or cosmetics, beauty, or nutritional supplement industry or the healthy foods or anti-aging channel, (xi) the loss of key personnel or the inability to manage our operations efficiently, (xii) problems with information management systems, manufacturing efficiencies and operations, (xiii) insurance coverage issues, (xiv) the volatility of the stock market generally and of our stock specifically, (xv) increases in the cost of borrowings or unavailability of additional debt or equity capital, or both, or fluctuations in foreign currencies, and (xvi) interruption of business or negative impact on sales and earnings due to acts of God, acts of war, terrorism, bio-terrorism, civil unrest and other factors outside of our control. Copies of our SEC reports are available upon request from our investor
relations department or may be obtained at http://OTCMarkets.com).