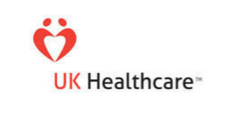 The organisation relies upon charitable donations, like that of UK Healthcare, to deliver its excellent programme of counselling and therapies.
(PRWEB UK) 1 May 2013
UK Healthcare, one of the country's leading providers of personal and corporate health cash plans, has provided a major donation to prominent cancer charity, Beechwood Cancer Care. The money will be used to help the organisation to continue to support people in the community that are living with cancer and other life limiting illnesses.
The Beechwood Day Centre provides a welcoming environment in which cancer patients, and their families, can access a variety of free support programmes, including 1 to 1 talk time, group sessions and a range of complementary therapies.
More than 1 in 3 people in the UK will develop some form of cancer during their lifetime, and when they do these illnesses affect all of the people close to them, including friends, family and carers. Beechwood aims to provide the advice, support and relief that all involved.
The charity made headlines recently when a major British TV star spoke out in praise of the organisation, for the support they had provided during his family's cancer struggle.
Former Coronation Street actor, Lee Boardman, discovered Beechwood Cancer Care after his sister was diagnosed with breast cancer two years ago. Suzanne Boardman, an English teacher at St Peter's RC High School in Longsight, described the invaluable help and advice that she was given, after first visiting the centre in July 2011.
In an interview with the Manchester Evening News, Lee, who also stars in the hit comedy Great Night Out, said: "Suzy told me all about Beechwood and the fantastic support she was given. That's why this place is so important to me."
Suzanne, 47, explained: "I was introduced to Beechwood by a close friend who had also undergone surgery for breast cancer.
"After meeting the nurses and staff, I was so excited to start the programme. My experience initially seemed so daunting but Beechwood has taught me how to live with cancer and continue to enjoy my life.
"Since my first visit, I have met the most incredible people who work long hours and give up their time to support many families and others experiencing difficulties in coming to terms with cancer."
Lee and his wife Jenny are now patrons of the charity and will attend the Beechwood Butterfly Ball on 15 June at The Point, in Lancashire Cricket Club. Visitors will enjoy an award winning 3 course meal from Heathcotes, along with live music and disco. The event, hosted by Chelsea Spokes of Key 103, is just one of many fundraising activities that Beechwood stages throughout the year, which include fashion shows, lunches and much more.
To find out more about the Beechwood Cancer Care Centre, and the services they provide, pay a visit to the organisations official website.
The organisation relies upon charitable donations, like that of UK Healthcare, to deliver its excellent programme of counselling and therapies.
Speaking on behalf of Beechwood Cancer Care, Angela Gray said: "We are really grateful for the generous donation offered by UK Healthcare. Their financial support will allow us to provide a full programme of support, including 1 to 1 talks, complimentary therapies and group sessions.
"The services that UK Healthcare provide to their policy holders are excellent, but the company is also highly regarded within the healthcare community for their ongoing charity work. We were delighted to hear that they were interested in supporting our work, and we hope to work closely with them again in the future.
As a leading provider of personal and corporate health cash plans, UK Healthcare allow plan holders to claim back the money they spend on a wide range of medical services, including dental and optical checkups, X-Rays, health screenings, medical prescriptions and hospital stays, up to agreed policy limits.
But the company also backs a host of amazing charities and healthcare institutions across the country, including Beechwood Cancer Care. Last year, UK Healthcare raised more than £56,000 for health related charities. It was a record breaking year of charity work, but one that they intend to improve upon further in 2013.
Discover the benefits of a personal or corporate health cash plan today with a visit to the UK Healthcare website.