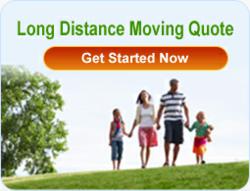 Moving Companies – Local & Long Distance Movers
(PRWEB) May 01, 2013
MoveNetwork announced that the new service is meant to help people who are searching for self-storage facilities in any part of the U.S. People can request quotes from the leading centers within minutes. Pre-screened service providers will send them quotes directly. The companies will offer their lowest prices because they will be competing for the customer's business.
MoveNetwork has created a nationwide database of self storage centers with the highest ratings. The database only includes professional service providers that have been making their customers happy. The credentials and reputation of the companies are checked thoroughly before they are included in the database. Their performance is reviewed at regular intervals.
There is no need to browse through the yellow pages or to search for facilities via the Internet. Customers can find the top storage centers in any part of the U.S. with a few clicks. This is a free, no-obligation service.
Free-up space by renting a storage unit: Items that are not needed immediately can be put in a storage facility to free-up space in the home or office. People can decide about what they would like to do with the items when they have the time. A climate controlled self storage unit can be rented at an extra cost for items that can be damaged by heat, humidity, and dust.
Pick the right self storage facility: Look for a facility that is conveniently located and has enough parking spaces close to the storage units. It is best to visit the facility to see if it is clean and has adequate security. Look for a storage unit of the right size. There is no point in paying rent for space that is not needed.
Shop around before choosing a storage center: It is essential to compare quotes from the best facilities in the area before making arrangements. Browse through online reviews to check the reputation of the service providers before choosing a self storage center.
Ask about whether a deposit is required and what will happen if a few monthly payments are missed. Those who are worried about missing out on the payments can arrange for automatic withdrawals from their bank accounts / credit cards every month.
MoveNetwork makes it easy for people to request quotes from the top service providers in any part of the U.S. People can compare the quotes and check the reputation of the service providers before they decide. This is a free, no-obligation offer.
About MoveNetwork
The company offers an online service that helps people to find the best moving and storage deals. Move Network has been working ceaselessly to educate people about how they can make hassle-free moves since 2001. A comprehensive moving guide is provided on its website that provides practical tips and advice.