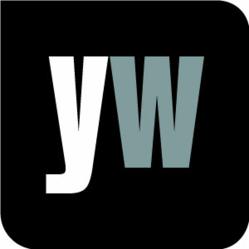 London, UK (PRWEB UK) 3 May 2013
The National Institute for Health and Care Excellence (NICE) have announced that the institute is consulting on draft guidance, to be released this month, on the services available to help children and young people to achieve and maintain a healthy weight. These "lifestyle weight management services" will be on a lifestyle approach, focusing on diet and eating habits, physical activity, and strategies for changing the behaviour of the child or young person and their close family.
According to Professor Mike Kelly, Director of the Centre for Public Health Excellence at NICE, "Obese children and young people are at risk of developing asthma or sleep-disordered breathing, including sleep apnoea. It has also become increasingly common for them to develop type 2 diabetes. At the moment around three in ten children aged two to 15 years old are either overweight or obese and obese teenagers are likely to grow up to be obese adults when they will be at risk from serious health conditions including type 2 diabetes, coronary heart disease and cancers. Being overweight or obese can also have a significant impact on a child's quality of life. It affects their self-esteem and they are more likely to be bullied or stigmatised".
With this in mind, Yourwellness Magazine took a closer look at childhood obesity, giving readers tips on how they can manage their children's weight. Yourwellness Magazine explained that obesity can lead to health complications, such as diabetes, arthritis, heart disease, cardiac arrest, asthma, certain cancers and eczema, and children are just at risk as adults but are less likely to handle them as well as adults can, so parents need to take action.
Yourwellness Magazine noted five main ways that parents can help their children manage or lose weight:
1. Be a role model and adopt a personal healthy lifestyle.
2. Work out the healthy foods they like and form meals around those to begin with.
3. Chop up vegetables small and hide them in pasta dishes.
4. Make small, unnoticeable swaps. Wholegrain pasta looks the same as "normal" pasta when cooked and covered in sauce.
5. Start early. Children are much more adaptable than adults are.
To find out more, visit the gateway to living well at http://www.yourwellness.com.