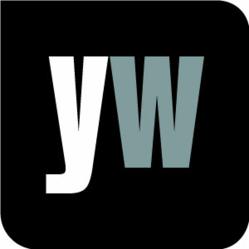 London, UK (PRWEB UK) 4 May 2013
Last week, a mother who lost her son announced her plans to embark on the Great Strides 65 walk in order to raise money for the Cystic Fibrosis Trust to invest in research to develop better treatments and, ultimately find a cure. Sue Ward, 59, explained, "I ran a marathon last year to raise money for Papworth Hospital where Mikey spent so much of his life, and this year I wanted to do something different to raise money for new treatments."
The National Institute for Health and Care Excellence (NICE) recently announced that the institution recommends new treatment mannitol dry powder (Bronchitol, Pharmaxis) as an option for fighting cystic fibrosis in some adults. Up until now, NICE had not recommended mannitol due to gaps and uncertainties in the evidence on its effectiveness compared with other treatments currently used in the UK.
However, Professor Carole Longson, Health Technology Evaluation Centre Director at NICE said, "Following the helpful responses received during consultation on the draft guidance, the Committee concluded that mannitol was a good use of NHS resources when treatment was offered to those who cannot use hypertonic saline or rhDNase and whose lung function is rapidly declining."
With this in mind, Yourwellness Magazine took a closer look at cystic fibrosis (CF), aiming to raise awareness of the condition. Yourwellness Magazine explained that in CF, the secretions of body fluids are stickier and thicker than normal, which hinders the functioning of important organs, such as the lungs and digestive system. According to Yourwellness Magazine, the exact cause of CF is a single faulty gene found on chromosome 7, and roughly one in 25 people in the UK is a carrier of the CF gene.
Yourwellness Magazine also outlined the main symptoms of cystic fibrosis:

Recurrent and severe chest infections
Malabsorption and failure to thrive
Passing of large foul-smelling motions
Diabetes
Liver failure
Infertility
To find out more, visit the gateway to living well at http://www.yourwellness.com.