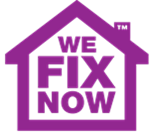 of the 106 respondents, 88% have processes in place to deal with the occurrence of carbon monoxide
(PRWEB UK) 1 May 2013
It has been reported in HVP, that of the 106 respondents, 88% have processes in place to deal with the occurrence of carbon monoxide. 42% explained they had not had to deal with any incidents in the past 12 months, although 38% of respondents do not currently have a policy for the installation of carbon monoxide alarms. The survey also focused on gas work and whether it was carried out externally or internally.
Two thirds of maintenance and repair work is carried out externally, as is the situation for safety and service checks. When it comes to installation work, the majority is carried out by an external workforce.
Renowned for their Stoke Newington plumbers, We Fix Now operates throughout the capital and its surrounding counties, also offering Gas Safe Registered engineers. As such, the news was of great interest to the team and a representative has shared their thoughts on the matter.
"Although it appears that the majority of those responsible for gas safety have the correct systems in place, it is worrying to hear that 38% do not have carbon monoxide alarms fitted. However, we do have to remember that the survey uses only a small sample. Ensuring you have an audible carbon monoxide detector should be the priority of both landlords and residents.
"Those with concerns over carbon monoxide in their home, should get appliances checked by a Gas Safe registered engineer such as those provided by We Fix Now."
We Fix Now is a London-based company providing emergency plumbers and electricians throughout the M25 and surrounding counties. Renowned for their fast and effective service, the firm also specialise in unblocking drains, fixing central heating and boilers and sorting problems with gas. With a strong focus on customer service, We Fix Now prides itself on providing fully qualified and experienced engineers day and night, every day of the year.