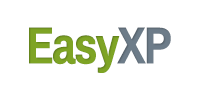 Nicosia, Cyprus (PRWEB) May 02, 2013
The brokers at Easy XP realize that traders around the world love the exciting and lucrative world of binary options trading. For that reason among others, Easy XP team have committed to expanding their range of services to as many binary options traders as possible. The most recent example of this commitment is Easy XP's new French version of their award-winning site and trading platform. Easy XP already offers English and German versions of the website.
Why bother offering a multi-language trading platform when the language of finance is English?
Most traders understand and speak English. It has been the language of international finance for decades – just like the dollar is the global reserve currency, but that does not mean that brokers should not make an effort to make their clients more comfortable. 
By reaching out to non-native English speakers, Easy XP hopes to distinguish itself from the competition.
"We at Easy XP are committed to making binary options trading as easy as possible for our clients. Honestly, even if someone speaks English very well, that does not mean they understand everything perfectly. When dealing with trades and purchases that often amount to thousands of dollars or euros in value, little things matter an awful lot. That's why we've made a commitment to make our site and platform multi-lingual," explained Matthew L. Ward, a senior broker at Easy XP.
Apparently, this effort to meet clients on their own ground has been noticed and appreciated.
"Of course, I speak English, but I still prefer to conduct business in my own language. Trading is business, and if I can find a site that allows me to trade in my native French, I will use this site over another. I was very happy to discover that Easy XP offered a French version of their trading platform. I just feel more at ease making financial investments in French rather than English. I really don't see myself leaving Easy XP for another binary options trading platform – especially not an English-only platform," explained Jean Renard, a new Easy XP customer.
This commitment to customer service and comfort certainly helps Easy XP to distinguish itself from the competition, but without an excellent backbone, all of the additional comforts would mean nothing. Easy XP has strong foundations that make binary options trading easy to learn and easy to execute.
In addition to offering traders the ability to place binary option orders and perform research in English, French and German, Easy XP provides its clients with one of the best binary options trading experiences available.
100-percent Online Trading Platform
Many trading platforms require clients to download a local version of the trading platform. It is not the case with Easy XP. Easy XP's trading platform is 100-percent online. All a client needs to do is navigate to the site, sign in and begin trading. This allows clients to trade from anywhere in the world. They can even trade with a mobile device.
Rich Variety of Assets
Easy XP does not just offer currency pairs. They offer commodities, stocks and indices as well as currencies. Once the trader picks an asset, all they need to do is choose either a "call" or "put" option and wait before they collect the profits.
Industry-Leading Returns
Easy XP offers some of the best returns in the business. Traders can realize up to 80-percent profit per option.
First-Class Customer Support
While Easy XP's platform is one of the best, most secure and stable in the industry, they also maintains great customer service staff. Clients never have to wait to get their questions answered. They can call or email any time day or night.
Getting started with Easy XP is as easy as making a deposit. In most cases, new traders can make their first trade within minutes. Easy XP accepts most major credit cards, wire transfer and MoneyBookers transfers.