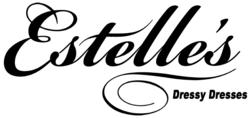 You don't have to spend an exuberant amount of money to get a designer style dress...
Bohemia, NY (PRWEB) May 02, 2013
On May 2, Estelle's Dressy Dresses, a distributor of Long Island prom dresses, makes a statement on the increasing average cost of prom.
According to an article by IndyStar.com, teens are spending on average of $1,139 on prom related costs. This includes designer dresses, hair, make-up, shoes and transportation. The article states that the "$1,139 figure comes from a recent Visa survey based on 3,000 telephone interviews with parents of prom-aged teens. This spring's spending marks a five percent jump compared to the average, $1,078, spent in 2012."
Proms have come a long way, says the article. Years ago, individuals were content to wear their 'Sunday Best' to traditional dances. Now, many teens are opting for designer dresses and accessories.
High School senior Morgan Helderbrand was quoted in the article as saying that spending $1,139 on prom is pointless. "I understand that girls want to look fabulous, but to sweat, your hair to fall down after you dance so much and to wear your dress one time, I feel that it's completely unnecessary to spend that much."
"We find it very important to showcase a wide variety of styles and prices," says Estelle Schlossberg, the founder of Estelle's Dressy Dresses. "You don't have to spend an exuberant amount of money to get a designer style dress. We want girls to feel fabulous no matter what their price point is, and here at Estelle's we can make that happen."
Estelle's Dressy Dresses is the world's largest dress shop, featuring over 20,000 quality prom, wedding, cocktail, kids and plus size dresses at affordable prices. Estelle's is committed to helping you find the perfect dress for any occasion in its 37,000 square foot megastore. In 2012, Estelle's was voted the "Best Women's Wedding Evening Wear" destination on Long Island of 2012 by the Long Island Press. As a leading dress shop, Estelle's strives to help you look your best at the most important times in your life.
#####