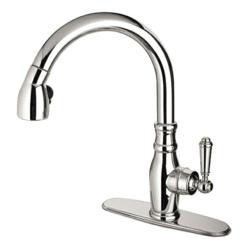 Pompano Beach, FL (PRWEB) May 01, 2013
Kitchen and bath retailer J. Keats announced that it has entered an agreement to market the highly stylized LaToscana line of kitchen and bath sinks and faucets manufactured by Paini S.P.A. of Pogno, Italy.
Founded in 1964 in a small town northwest of Milan, Paini has become a leading manufacturer of decorative plumbing fixtures in southern Europe. The company prides itself on using the highest-quality raw materials, and produces in conformity with the strict UNI-CEE and IAPMO rules.
Elizabeth Warren, a product manager for J. Keats, said that the agreement to market the LaToscana line is reflective of the strong interest in European kitchen and bath design trends in the US and is part of the company's strategy to offer its customers a greater range of European-produced product.
J. Keats is a division of Keats & Castle of Pompano Beach, Florida. For more information, visit the company's web site: http://www.JKeats.com