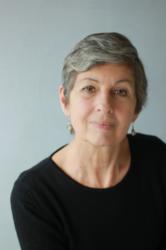 Dublin, Ireland (PRWEB UK) 2 May 2013
Her best selling paranormal novel, Diving through Clouds, joins the other seven novels by Nicola Lindsay on Amazon Kindle Books. Diving through Clouds has been translated into five languages and also published in New York.
Nicola Lindsay (69) is a writer, actor and voice-over artist (http://www.piehole.ie/nicolalindsay/demos/1190-Commercial-Demo ) living in County Kildare, Ireland. She moved to Ireland forty years ago but has travelled widely in Europe and the U.S., including time spent in Paris and five years in Nigeria. Her work as an actor can also be seen on her website http://www.nicolalindsay.ie or on You Tube.
Her collection of pieces for radio, short stories, poetry, novels and children's books can also be viewed on her website. Her work has been described by critics as 'original and thought provoking' and that she is an author 'who dares to be different.' One critic said that "If you haven't read Nicola Lindsay, you are missing out – big time!" Another said, "Nicola Lindsay's style is easy to read but more literary than the average page turner." More reviews on http://www.goodreads-by-nicolalindsay.com/GoodReads-by-NicolaLindsay.com/Reviews.html.
Several of the novels are based in Ireland with other locations also used, such as the Greek island of Ios, Tuscany, Ile d'Yeu off the West coast of France and the Italian city of Pisa. Some have a fantasy/paranormal feel, others are contemporary fiction, dealing with the sort of real live issues and dilemmas that face people today.
The novels are titled: Diving through Clouds, Belonging, And the Nightingale Sang, Tumbling Jude, Losing Pandora, Mixed Spirits, The Silver Pentacle and Charlotte Beside Herself.
Contact Nicola Lindsay: Email: nl(at)nicolalindsay(dot)ie Mobile: 00353 86 8656708
For more information: http://www.goodreads-by-nicolalindsay.com and http://www.nicolalindsay.ie