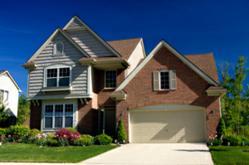 Shamokin, PA (PRWEB) May 01, 2013
Miller Gas and Oil, a heating and cooling company serving the Central Pennsylvania area since 1928, has joined Dr. Energy Saver, a network of contractors committed to fixing uncomfortable houses with energy-saving solutions aimed at improving comfort while lowering energy bills.
For over 75 years, the company has focused on keeping homes and businesses comfortable with affordable heating and cooling services. As a member of the largest energy services contractor network in the country, Dr. Energy Saver, A Division of Miller Gas and Oil has access to industry-leading technology and solutions to assess how a home is using and losing energy and help homeowners to achieve maximum energy and cost-saving results with minimum hassle.
The company's technicians are trained and certified at the National Energy Conservation Center, in Seymour, CT. The dealer also receives support directly from Dr. Energy Saver headquarters in Connecticut.
"We are very excited to join the Dr. Energy Saver team," said Bill Miller, third generation owner of Dr. Energy Saver, A Division of Miller Gas and Oil. "This industry venture greatly compliments our other businesses and enables us to truly help people save energy. We are excited about this new opportunity to help even more local customers," he added.
According to the U.S. Department of Energy, heating and cooling make up the largest percent of energy usage in a typical home. Insulation, leaky ductwork and air leakages can also affect the energy performance of a home. Energy-efficient upgrades can help homeowners spend less money on heating and cooling their home, and improve comfort and overall energy efficiency.
Dr. Energy Saver, A Division of Miller Gas and Oil is an energy services contractor serving Central Pennsylvania. They offer a wide range of energy-saving solutions, including home insulation, air sealing, furnace and boiler replacement, air conditioning services, ductwork sealing, energy-efficient water heaters, renewable energy options and more. They can easily assess home energy problems using a comprehensive home energy audit.