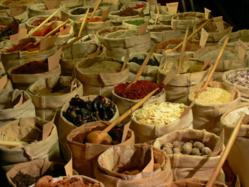 Investors are scrambling not just for absolute returns, but for 'differentiated alpha sources' that can produce non-correlated returns.
New York, NY (PRWEB) May 01, 2013
Seven in 10 investors agree: "There are too many look-alike strategies in the hedge fund industry."
Competition among hedge funds to attract capital is at a fever pitch, mainly due to the incredible expansion of funds. According to Hedge Fund Research, there are currently an estimated 8,000 hedge funds and 1,900 funds of hedge funds are in existence. Based on the Hedge Fund Research database, an average of approximately 840 funds have been shuttered each year since 2005. Meanwhile, new hedge funds keep springing up—about 1,000 in each of the last two years (2011 and 2012). Tower Fund Services sees that 2013 is on pace for another explosive year.
Investors are scrambling not just for absolute returns, but for "differentiated alpha sources" that can produce non-correlated returns. Tower has seen a tremendous amount of activity with managers moving their limited niche investment program into the alternative fund space.
Over the past two years, funds have been launching with strategies covering distressed real estate, art, musical instruments, investible automobiles, real estate tax liens, medical receivables to name a few. These managers have seen a steady flow of capital from investors who are looking for diversification and positive uncorrelated returns.
One of the challenges faced by these managers is attracting institutional investors. It takes time for the investors to get their heads around the investment strategies, get comfort, understand the risks, and profile the fit of a particular strategy within their portfolios. Managers must develop and deliver solid techniques to educate their potential investors. There has been an increase in professionals on diligence teams that focus on the alternative alternatives, thus, expect to see a spike in commitments to these funds.
The development of best practices is one common denominator amongst successful mangers. Tower truly enjoys working with these unique investment strategies as they continue to develop their business. The management at Tower has worked with many non-traditional strategies and can help managers navigate the waters to excel.
About Tower Fund Services
Tower Fund Services is a third-party administrator offering a full spectrum of tailored outsourced solutions for hedge funds, funds of funds, separate managed accounts, multi-manager platforms, private equity, venture capital, tax lien, and real estate funds. Its suite of services includes fund startup consulting, accounting, compliance, NAV calculations, investor reporting, and tax services to alternative investment managers in all strategies and structures.