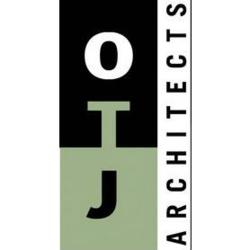 Organizations want to do what is right for the environment and are seeing that there are a lot of additional bonuses when doing so.
(PRWEB) May 02, 2013
The commercial architects and design specialists at OTJ Architects have seen first-hand how a green workplace can not only save companies money, but also help retain and attract employees. Feedback from organizations show they are shifting toward a healthy atmosphere that accommodates all types of employees with goals of helping the environment, while also reducing operational costs and enabling employees to be more productive.
OTJ's architectural firm findings are affirmed by a study conducted by the American Journal of Public Health claiming there were reductions in absenteeism and affected work hours as a result of perceived improvements in health in the workplace. In addition, employees said they saw a positive effect on their productivity when working within a green environment.
"Organizations want to do what is right for the environment and are seeing that there are a lot of additional bonuses when doing so," said Lance Jaccard, Partner at OTJ Architects. "A company that invests in this green market research knows that their brand will successfully stand out from their competitors because as consumers become more aware of their environmental impact, businesses find it financially damaging to continue irresponsible business practices."
The architect consultants at OTJ Architects have put together examples of how a sustainable workplace design can benefit businesses of all sizes:

Open floor plans and workstations encourage collaboration, as well as allow ample daylight to flow throughout the space.
Natural day lighting cuts energy use and also creates a more welcoming workplace for employees and clients.
Operational costs can be reduced through energy saving measures and monitoring operational efficiency.
Green workplaces can instill a sense of pride in employees in the place they work.
Employee productivity can increase by providing such things as fresh air, ventilation and natural lighting.
According to an additional report by FacilitiesNet, there are links between green building and the productivity of staff. The report concluded that the number of work hours affected by depression and stress decreased by 30 percent when companies transition to green work environments.
"Greening your workplace makes sense financially when you end up saving money in the long run every year. Cutting energy, waste and water can mean a 60 percent decrease in utility spending saving that money for more important business operation plans. Energy efficiency bills go down, and employee retention and efficiency goes up," says Jaccard.
About OTJ Architects
OTJ Architects is a well-respected national architecture and interior architecture design firm that has successfully completed thousands of projects throughout the country. Founded in 1990, OTJ is comprised of five studios headquartered in Washington, DC, with more than 60 architects and designers, many of whom are LEED Accredited Professionals. OTJ is registered in 37 states and is able to consult in all 50 states. The responsive architecture and interior architecture consultants create effective environments through listening, understanding and tailored design. These designs focus on helping clients enhance collaboration, company branding and employee recruitment and retention. OTJ's design teams provide clients with personalized attention to create workplace solutions that reflect their unique, individual needs. For more information visit http://www.otj.com/.