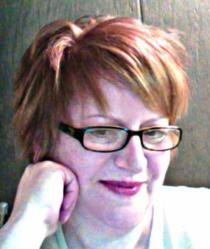 Tense circumstances ("Stress Shorts") present unique opportunities to develop self-empowerment muscles and raise self-esteem.
London, Ontario (PRWEB) May 15, 2013
In daily life, individuals often find themselves in awkward, anxious situations, ones that are often challenging. Sometimes, demeaning. Routinely, anger producing.
These circumstances are generally described as "being put on the spot," "caught with one's pants down," "boxed in."
Abby Gardiner, founder and writer of stressbubbles.com calls these events "Stress Shorts," a new feature now offered weekly.
Stress Shorts generally cause high anxiety.
"Equally," says Gardiner, "these tense circumstances present unique opportunities to develop self-empowerment muscles, to raise self-esteem, particularly if they are handled effectively.
Therein lies the focus of Short Shorts: to see a situation, alter the perception of it, behave proactively about it wherever possible, and when it's time, let it go.
Daily run-ins with life are not an emergency. It's possible to view them as a form of amusement, of entertainment; many of these incidents (especially in retrospect) are quite hilarious.
"It's so healthy to be able to see the humour and the 'absurd' in life. When an individual learns to do this, stress is radically reduced, and well-being increases," Gardiner says.
From coping in public with badly behaved people and being caught in embarrassing situations, to speaking with courage under social duress and staying calm when confronted by pesky annoying strangers, Stress Shorts will cover it all.
Abby Gardiner has a Master's Degree and has been a professional writer for over 26 years. She has operated her own freelance writing and research business since 1987 and has written on almost every subject and platform - from gardening and government reports, business to babies, travel to technology. She has been married for over 30 years, is a mother to two adult daughters.
In her desire to help others with anxiety and depression, afflictions she has suffered all her life, she founded the stressbubbles site to help readers alter (and thereby reduce) negative stress perceptions. She offers unique remedies and perspectives one will not find in self-help books. A steady dose of humour is at the core.
StressBubbles was launched in July, 2012.