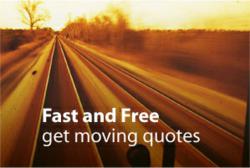 (PRWEB) May 04, 2013
Movers 411 is offering services to those entrepreneurs or business workers who want to move their offices. Movers411.com gives their customers an easy way to transfer their offices. It has been proven that there were a hundred customers who were accommodated during the first day of release. Many of the customers provided their feedback and want to hire moves from Movers411.com
According to Movers411, they give their customer quality time to make sure that their needs and expectations are met. This gave them the chance to prove to their customers that they can be trusted in terms of these types of services. Not only that they move the offices, but they make sure that all the valuables are well arranged and are protected to secure that nothing gets lost along the way.
Movers411 also stated that they would also be available online to acquire greater reach to their customers. Check out the variety of moving guides and services that are offered, and their unlimited quotes. These moving services are also done in a precise manner since most of the movers that are used for this type of operation are skilled professionals and know their job well. They have operated for many years and are knowledgeable about office moving.
Not only do they have professional moves, but there are guides to help them properly manage the items. Movers411.com checks all the items and gives the customer an idea when the valuables will be transferred.