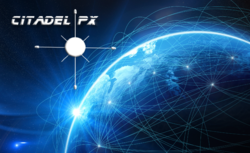 Citadel PX is ideal for banks, retail outlets, government agencies and other Enterprise-level businesses interested in penetration testing multiple locations through one centralized management console for both wired and wireless networks
Berlin, Vermont (PRWEB) May 30, 2013
Pwnie Express introduces Citadel PX: the all-new distributed security assessment and remote penetration testing solution. Designed for assessment providers and the distributed enterprise, Citadel PX allows command and control of penetration testing and security assessment efforts remotely. Citadel PX minimizes travel and time constraints so companies can conduct assessments and have ultimate visibility of their security risk posture.
Citadel PX helps:

Manage multiple simultaneous penetration tests.
Improve visibility of penetration testing and security assessment processes.
Automates penetration testing tasks using the Pwnie Express robust automation framework.
Gain awareness of network, application,and wireless assets.
CTO Jonathan Cran says, "Citadel PX is ideal for banks, retail outlets, government agencies and other Enterprise-level businesses interested in penetration testing multiple locations through one centralized management console for both wired and wireless networks."
Pwnie Express, established in 2010, enables scalable, rapid-deployment security assessment tools for the distributed enterprise.