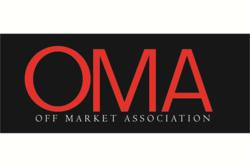 We say Off Market is the New Market.
San Francisco, CA (PRWEB) May 07, 2013
The Off Market Association (OMA) is a modern association that was formed in answer to the changes in the markets after 2008. It offers members the ability to earn fees from multiple sources, and to leverage their contacts and knowledge.
OMA offers a number of online, cutting-edge technology tools as well as a myriad of resources. It also offers more than $50,000 worth of online education to its members.
"We say 'Off Market is the New Market'. Our members are able to sell their client's commercial real estate offerings at no fee to the seller. We have many hungry buyers, and they pay the fee for acquisition of off market deals," said Rayaan Arif, Director of the OMA. "We have so mnay different avenues to earn fees and allow those professionals to expand."
A new webinar explains the association.
The Association is offering a 15 day free trial period to all interested parties. "We are so sure of the strength of our tools and our benefits for members, that we are excited to offer the free trial period," said Arif. OMA is also offering a free Diamond Listing on The Funding Tree site in order to promote themselves and their company.
About OMA
The Off Market Association offers benefits and avenues to fee income for commercial real estate and finance professionals. The two main affiliates of the OMA are Genesis Capital, which sells off market commercial real estate property to a large group of nationwide buyers, and Sunovis Financial, which assists small business owners with access to capital through Micro Loans and SBA loans.