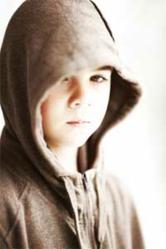 Great course with good information. Very helpful.
Middlesex, NJ (PRWEB) May 01, 2013
A recent report shows that 93 percent of children ages 8 to 18 have computers at home, 66 percent have personal cell phones, and 76 percent own another multimedia device, such as an iPod or iPad. Unfortunately, cyberbullying has followed this wave of technology. In 2007, over 40% of teens said that they had experienced cyberbullying in the previous year. The effects of cyberbullying can be devastating and may include isolation, anxiety, and depression. School attendance and performance may also suffer. Several tragic cyberbullying-related suicides have brought about much needed attention to the problem and a push for education and response.
Unlike traditional bullying, cyberbullying is a relative newcomer. Much of the technology involved is new and frequently changes. The methods, terminology, and impact are relatively unfamiliar to many adults.
To help address this knowledge gap, MindCross Training has opened up their Cyberbullying Primer course to the public. The online course is available from any computer with Internet access and a web browser. The course is free, does not require registration, and is available 24/7. It will take approximately one hour to complete.
"We initially offered this course to the general public a couple of years ago," says Scott Hutton, Training Director for MindCross Training. "It was very popular and had a great response. We've recently updated the content to make it more relevant to today's technology and are again offering it for free for a limited time."
The Cyberbullying Primer is part of the Professional Development Online Training program for New Jersey educators, which was developed specifically for New Jersey schools. The program contains seven full-length training courses, multiple 'mini-courses,' and full administrative and reporting capabilities.
The training program designed for school faculty and staff was originally developed in partnership with the National Council on Alcoholism and Drug Dependence (NCADD) of Middlesex County, Inc. New courses are added every year. New Jersey school districts and schools looking for an effective and cost-efficient staff training solution can get more information by contacting MindCross at 304.725.2617.
About MindCross
MindCross Training is a boutique provider of innovative learning solutions for all organizations large or small. MindCross customized offerings are focused on reducing the cost of training while maximizing results. MindCross focuses on building training solutions that engages the learner and promote educational success. MindCross has been helping clients implement successful training solutions for over 10 years. Additional information can be found at http://www.mindcross.com .