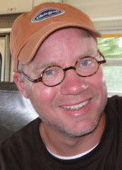 Lake Villa, Ill. (PRWEB) May 01, 2013
Jeff Miller has been hired as an account manager for Quality Catering, which provides nutrition-focused, family style meals for child care centers, child development centers and adult day care centers in the Chicago area, northern Illinois, the Milwaukee area, and southeastern Wisconsin.
Before joining Quality Catering, Miller was a middle school teacher in the northern suburbs of Chicago, working eight years at a major public middle school and more than 10 years at a private pre K-8 school in Lake Forest, Ill.
"Jeff's 20-plus plus years in education show his dedication to wanting to make a positive difference in the world and the ability to deal with the wonderful personalities that spot the landscape of academia," said James Scharnell, president of Quality Catering.
Miller's background also includes educational software sales, benefits administration, and photo processing and camera sales. He has spent his past 10 summers as a counselor for a well-established sports day camp on the grounds of Lake Forest Academy.
"His experiences both in and out of education have allowed him to build meaningful and lasting relationships as well as strengthen his skills along several professional lines," Scharnell said.
"I have been astoundingly impressed at Quality Catering by the kitchen staff and delivery drivers' ability to turn out and distribute 15,000 tasty, healthy and ready-to-eat meals each day," said Miller.
Miller holds a degree in English and secondary education with a minor in linguistics from Northeastern Illinois University. He has also pursued a master's degree in human services and counseling from DePaul University. Miller enjoys outdoor activities, photography, and do-it-yourself projects around his home located just south of the Wisconsin border.
"What interested me most about this job was the passion and honesty that was displayed by all the employees during my interview process. Quality Catering is a business that appreciates and wants to please every customer no matter the size of the account. Their belief in their product and their desire to provide the best and most healthy meal options out there is commendable, and I consider myself fortunate to be part of this team."
Quality Catering each day prepares and delivers 15,000 ready-to-serve meals to child care centers, child development centers and adult day care centers in southeastern Wisconsin and northern Illinois. Meals meet or exceed the USDA Food Plate recommendations for nutrition. Its commissary in Lake Villa, Ill., is the only one in the Midwest that is USDA-inspected each day to ensure food safety. The company has been in business for more than 30 years, and also has a Milwaukee office.
Quality Catering for Kids is on the web at http://www.qualitycateringforkids.com. The adult day care division is on the web at http://www.qualitycatering.biz.