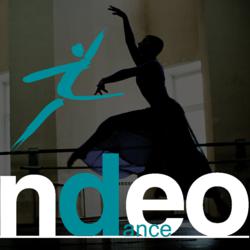 We are thrilled to have NEA support for this exciting initiative, making professional development available 24/7 to dance teachers across the nation and internationally.
Silver Spring, MD (PRWEB) May 01, 2013
National Endowment for the Arts (NEA) Acting Chairman Joan Shigekawa announced on April 23rd that the National Dance Education Organization (NDEO) is one of 817 nonprofit organizations nationwide to receive an NEA Art Works grant. NDEO is recommended for a $15,000 grant to develop new online dance education courses for its Online Professional Development Institute (OPDI).
NDEO's OPDI offers online dance education courses featuring pedagogy, teaching methods, dance history, choreography, arts integration, assessments, research and much more. The OPDI will benefit the vast majority of dance teachers, teaching artists and administrators who are working in dance studios, community and cultural centers, K-12 schools or higher education. The courses are designed to appeal to those dance teachers who want to learn new content areas and strengthen their own teaching skills for the benefit of their students, and for those teachers who need professional development to advance their careers.
Acting NEA Chairman Shigekawa said, "The National Endowment for the Arts is proud to support these exciting and diverse arts projects that will take place throughout the United States. Whether it is through a focus on education, engagement, or innovation, these projects all contribute to vibrant communities and memorable opportunities for the public to engage with the arts."
In August 2012, the NEA received 1,547 eligible applications for Art Works grants requesting more than $80 million in funding. Art Works grants support the creation of art that meets the highest standards of excellence, public engagement with diverse and excellent art, lifelong learning in the arts, and the strengthening of communities through the arts. The 817 recommended NEA grants total $26.3 million and span 13 artistic disciplines and fields. Applications were reviewed by panels of outside experts convened by NEA staff and each project was judged on its artistic excellence and artistic merit.
For a complete listing of projects recommended for Art Works grant support, please visit the NEA website at arts.gov.
Founded in 1998, the National Dance Education Organization is a non-profit organization dedicated in advancing dance education centered in the arts. NDEO believes that everyone should have equal access and opportunity to quality dance education regardless of gender, age, ability, interest, socio-economic status or ethnicity. To that end, the organization provides its members, and the field at large, with advocacy, professional development, standards, leadership, support services and research for dance teachers, artists and administrators in dance education across all genres. You will find NDEO members in PreK-12 schools, colleges and universities, dance studios, community centers and performing arts organizations.
To learn more about NDEO and the OPDI, please visit the website at http://www.ndeo.org/opdi.