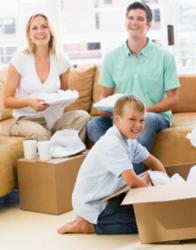 Piano Movers Directory - Find a Piano Moving Service!
(PRWEB) May 05, 2013
Moving411 has launched a new service that will make piano moving much simpler and more affordable. The new service will help people to find the best piano movers with a few clicks. A piano is very fragile and expensive, so it needs to be handled by trained personnel who have adequate experience.
Many people ask regular movers to relocate their pianos, assuming that they will know how to take care of them. This may not always be true, and their expensive pianos may be handled by untrained or partially trained, part-time staff with inadequate experience. This could result in serious damage and enormous repair bills.
That's why it makes sense to pick a specialist piano moving company that has the knowledge, experience, and equipment to move delicate musical instruments safely.
Access a database of piano moving companies. Moving411 has created a nationwide database of the leading moving service providers. Care has been taken to ensure that the database only includes companies that have well-trained, experienced, fulltime employees who are committed to providing the best services. The database only includes service providers with the highest ratings, and it is reviewed at regular intervals.
Request quotes within minutes. Customers can find the top service providers and request quotes quickly. The movers will provide lower quotes because they will know that their competitors are also bidding. This helps to ensure that customers will get the best service at affordable prices. There is no need to search for different service providers or to ask them for quotes individually.
Look for experienced professionals. Picking the lowest bidder may not always be the best option. A piano costs a lot of money and any damage can result in huge repair bills. It may be preferable to pay a little more and hire experienced professionals who know how to handle pianos.
A piano needs professional care. Experienced movers will plan the move in advance and check to see if the piano will fit in the space at the new destination. Professional movers will ensure that the piano will be protected from excessive moisture, temperature, and humidity, which can damage it.
Moving411 makes it easy for customers to get quotes from professional piano movers with a few clicks. They can compare quotes from different service providers before making a decision. This service is provided for free and there is no obligation to accept any offer.
About Moving411.com
Moving411 helps its customers to easily find experienced, affordable movers. The company has been helping people to discover the best moving deals since 2001. It has worked tirelessly to educate people about how they can avoid common moving problems.