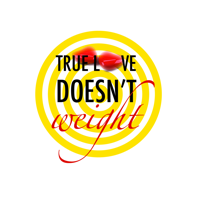 "Our charity gala True Love Doesn't Weight is an opportunity to support our local community in the fight against obesity." Says Dr. Timothy Ehrlich.
Shelton, CT (PRWEB) May 01, 2013
Ehrlich Bariatrics, a leading weight loss surgery center in Connecticut, will be hosting their first cabaret gala dinner event to support the Obesity Action Coalition (OAC) on Thursday, June 6th and Friday, June 7th at 7:00 p.m. Located at Vazzano's Four Seasons, 337 Kenyon Street, Stratford, CT. The show will be entitled True Love Doesn't Weight and will feature great American love songs performed by a talented cast of high school and college students. Attendees will enjoy a healthy and delicious dinner prepared by chef John Lepper.
Founded in 2005, The Obesity Action Coalition (OAC) has made it their mission to provide access to safe and efficient obesity treatment options, raise awareness, and dismiss stigma and negative bias about obesity. With over 93 million obese Americans, it is important to address this growing epidemic. According to ongoing studies, adults struggling with obesity have a higher risk for developing diabetes, heart disease, cancer, and having a stroke. The OAC works with legislators, local government, health centers, and individuals to increase awareness and ensure obesity is treated seriously and represented fairly.
Through the voices of our youth and by the creative direction of co-founders Nancy Lessard and Scott Sisbarro, Ehrlich Bariatrics and OAC will help to raise awareness about the rise of obesity in the United States. "Our charity gala True Love Doesn't Weight is an opportunity to support our local community in the fight against obesity," says Dr. Timothy Ehrlich. Individual tickets for the event are $50 each, or tables of ten seats are available for purchase at $500. Each ticket includes dinner, show, taxes, and gratuities; a cash bar will also be available. Items to be raffled off are also being accepted to raise funds for the OAC. Those who would like to support the OAC in their mission to represent obesity can purchase tickets from Ehrlich Bariatrics online at https://www.pinkee.com/ehrlichbariatrics or by calling 203-880-5004 or 203-880-5000.
Ehrlich Bariatrics has been active in helping their local community combat obesity since 2010. Certified by the American Board of Surgeons and a member of the ASMBS, Dr. Tim Ehrlich has performed over 3000 successful bariatric procedures in the last ten years, helping his patients improve their quality of life as well as reduce obesity related illnesses. Ehrlich Bariatrics offers gastric banding, gastric bypass, and gastric sleeve surgeries at their main Shelton, CT office as well as their satellite locations in Southport and Waterford, CT. To learn more about treating obesity with bariatric surgery, contact their office at 203-880-5000 or submit a contact form.