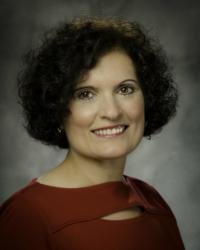 The 'Pledge for Hearing Health' is a great way to encourage the public to take care of their hearing during the month of May
Rockville, MD (PRWEB) May 01, 2013
May is Better Hearing and Speech Month and the American Speech-Language-Hearing Association (ASHA) is partnering with the Hearing Health Foundation (HHF) to encourage the public to pledge to have either their hearing or their loved ones' tested, or both.
"The Pledge For Hearing Health" is online at http://hhf.org/hearing_pledge. Besides taking it, visitors will find helpful tips and information on hearing testing, qualified hearing health care professionals, and the appropriate questions to ask about hearing loss.
Based in New York, HHF is the largest private funder of hearing research, with a mission to prevent and cure hearing loss through groundbreaking research. Nearly 50 million Americans experience hearing loss. However, the average person has trouble hearing for 7 to 10 years before he or she has a hearing evaluation by a hearing health care professional.
"The 'Pledge for Hearing Health' is a great way to encourage the public to take care of their hearing during the month of May," says ASHA 2013 President Patricia A. Prelock, PhD, CCC-SLP. "ASHA is excited to partner with the Hearing Health Foundation and other like-minded organizations on this important campaign."
For more information, visit http://www.asha.org/public.
About the American Speech-Language-Hearing Association
ASHA is the national professional, scientific, and credentialing association for more than 166,000 audiologists, speech-language pathologists, speech, language, and hearing scientists, audiology and speech-language pathology support personnel, and students. Audiologists specialize in preventing and assessing hearing and balance disorders as well as providing audiologic treatment, including hearing aids. Speech-language pathologists identify, assess, and treat speech and language problems, including swallowing disorders.
View all ASHA press releases at http://www.asha.org/about/news.