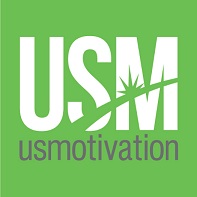 "We have worked hard to create a transparent, inclusive corporate culture and a work environment that encourages our associates to be successful."
Atlanta, GA (PRWEB) May 01, 2013
USMotivation, a full-service incentive marketing and recognition company, was named one of metro Atlanta's top workplaces. USM received Honorable Mention as a "Workplace Achiever" in the newspaper's 2013 Top 100 Workplaces contest.
The top metro Atlanta workplaces were selected by using an exhaustive metro-wide employee survey that measured companies on qualities such as company leadership, compensation and training, workplace flexibility and diversity.
USMotivation, which was one of 24 companies named "Workplace Achievers," scored well above the national average baseline, meeting the national standards set by Workplace Dynamics for stellar employers, proving that the company is one of the top workplaces in metro Atlanta.
"USMotivation has been a part of the Atlanta business community for over 50 years, so we are extremely gratified to be recognized as one of metro Atlanta's top workplaces, said Tina Weede, president of USMotivation. "We have worked hard to create a transparent, inclusive corporate culture and a work environment that encourages our associates to be successful."
USMotivation was also named as one of "Atlanta's Best and Brightest 101 Companies to Work For" in 2012, by the National Association for Business Resources.
For more information, please visit: http://www.usmotivation.com.
About USMotivation:
USMotivation is a full-service incentive marketing and recognition company that
designs and implements strategic incentive solutions to meet the performance
improvement needs of clients nationwide. USMotivation is the most award-winning
incentive company in the industry, with core services including incentive travel,
meetings and events, rewards and recognition, virtual solutions, creative services
and ROI Analytics. Visit http://www.usmotivation.com for more information.