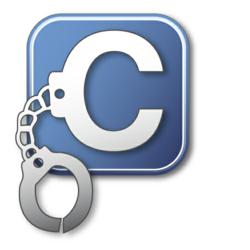 This exclusivity gives the Geo Sites a distinct advantage when marketing a law firm.
Miami, Florida (PRWEB) May 01, 2013
CriminalLaw.com is growing rapidly and starting to add head count to its staff. On April 17th the company that focuses on the criminal defense community announced that it was beginning to expand their sales team.
"The excitement about owning a piece of CriminalLaw.com in an attorney's specific city is creating a sense of urgency to grab a Geo Site before it's gone." said Michael Berg, the President of CriminalLaw.com. There is only one Geo Site per city, so once losangeles.criminallaw.com is sold, it's gone until that lawyer gives it up.
The new sales team members will be responsible for populating open inventory in the city specific directories. That inventory consists of 5 "Gold" listings, which offer several advantages over basic listings including:

Top of the page listing
The ability to blog right on their profile
Receiving emails for potential clients in their city
"Silver" profiles are the other premium directory product and give criminal defense attorneys better placement than a basic listing. In addition, they include the ability to blog directly on their profile page. This is an inexpensive way for a criminal defense attorney to set up and maintain a professional blog.
In both cases, the blogs can be tagged and pulled into other content pages on the website. For example, a legal news blog about "DUI" can be tagged as such and will be automatically ported to the DUI information page on CriminalLaw.com. Example: http://www.criminallaw.com/category/dui/dui
The sales team will also be responsible for filling CriminalLaw.com's available Geo Sites. Geo Sites are mini websites that focus on specific cities across the country. Only one criminal defense firm can claim a Geo Site per city. This exclusivity gives the Geo Sites a distinct advantage when marketing a law firm in a particular city. Unlike other online adverting including Banner Ads and Pay Per Click, Geo Sites offer an entire website for a law firm to describe why a potential client should hire them for their particular legal matter.
Below are a few examples of Geo Sites that CriminalLaw.com has built in the past 6 months:
http://orangecounty.criminallaw.com/
http://orlando.criminallaw.com/
http://phoenix.criminallaw.com/
If you are a criminal defense attorney looking to market your law firm, contact CriminalLaw.com at 888-980-7554 to be connected with one of our new representatives.