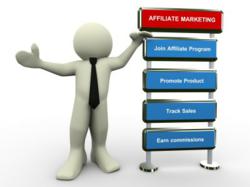 The complete win - win policy of 'Affiliate marketing' has proved to be beneficial to all the players of market.
Tampa, FL (PRWEB) May 10, 2013
The complete win - win policy of 'Affiliate marketing' has proved to be beneficial for all the players of the market. The merchants have won by selling their products. The networks that take care of all the transactions are enjoying their shares and the customers are happy with their demands being fulfilled. The affiliates or publishers of the company take pleasure in promoting goods and earning commissions. Affiliate marketing is frequently overlooked by advertisers, but US Door & More wants to leave no stones unturned in reaching out to its customers and providing them with excellent choices of exterior doors, entry doors, interior doors, and French doors.
The company has declared its free affiliated program with a very easy sign-up process. After joining the affiliated program, owners will be supplied with a wide range of banners and links that they can put on their sites. When a user clicks on appropriate links, he will be brought to the company's website and this activity will be tracked by the affiliated software. Once a purchase is completed from the sent traffic, the website owners will earn commissions. This program is broadly classified into Affiliated Program, Pay-per-lead Program, Interior Doors and Exterior Doors. They vary with the percentage and type of commission offered with an option for the website owners to earn either through Pay-Per-Sale or Pay per Mille or Pay per click.
With an amazing collection of prehung entry doors, prehung exterior doors, pocket doors, patio, bi-fold doors, fibre glass entry doors, French doors, the company has a lot to offer to the customers. Thanks to the hassle free process, the website owners can promote the company's products and in the process earn extra cash and credit from the company.