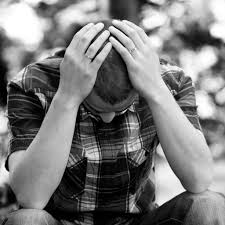 A lack of understanding of Depression can increase people's risk for other mental illness, physical illness (such as heart disease), and suicide.
Dallas, Texas (PRWEB) May 01, 2013
People with depression tend to think thoughts that lead to what Cognitive Behavioral Therapists call the Cognitive Triad of depression: a negative view of the self, others, and the future.
Dallas Psychologist, Dr. Pam Garcy, had been treating people with Depression using Cognitive Behavioral Therapy for seventeen years. "There are many misconceptions about depression which can make living with it harder," says Dr. Garcy. "In addition," she shares, "a lack of understanding of Depression can increase people's risk for other mental illness, physical illness (such as heart disease), and suicide."
If you or someone you love is suffering from depression, a chronic episodic condition, Dr. Garcy suggests asking yourself the following five questions, before it is too late:
1. Who can I turn to for support? "Unfortunately, people with depression are notorious for self-isolation. They tend to retract from social connection, which is often the very thing they need in order to feel better," says Dr. Garcy. Sometimes people's support system is deficient, and they benefit from connecting with a therapist or support group. For example, there are several suicide hotlines such as the National Suicide Hotline, a 24/7 hotline at 1-800-273-TALK. There are also support groups such as Depression Anonymous and Emotions Anonymous.
2. What activities bring me pleasure and a sense of accomplishment, and do I do these? "In many cases," says Dr. Garcy, "behavioral activation is the first phase of helping patients to overcome their depression. Many patients are helped by remembering what they love to do and then scheduling activities that bring them joy and achievement."
3. Am I getting enough sleep? Often people with depression have disturbed sleep. They may have initial insomnia, middle insomnia, late insomnia, or all three types. Some have a sleep disorder such as sleep apnea. Developing a nighttime ritual, reducing afternoon caffeine intake, and making sure to go to sleep and wake up at the same time can help.
4. Am I eating properly? Sometimes people who are depressed over-eat foods with poor nutritional benefit and under-eat foods which are nutrient dense. Take time to include foods which improve your energy through good nutrition, such as protein, vegetables, whole grains, and fruits. "Avoid foods which are processed and high in sugar, which can create lower lows than you need when you are feeling depressed," says Dr. Garcy.
5. What do I want? Spend time tuning into yourself and what you really want. Says Dr. Garcy, who addresses self-questioning in her book The Power of Inner Guidance: Seven Steps To Tune In and Turn On, said "If you begin to work toward an important goal, this may mobilize you and give life a greater sense of meaning and purpose."
Pamela D. Garcy, Ph.D. is a clinical psychologist, life coach, and bestselling author residing in Dallas, Texas. She helps clients to gain greater well being through methods outlined in her books and workshops. Dr. Garcy also enjoys applying tenets of Rational Emotive Behavioral Therapy in novel ways to support her clients in their personal development and emotional healing. If you'd like more information about her Emotional Healing Workshops and books, or to schedule an interview with Dr. Pam Garcy, please call Dr. Garcy at 972-248-3861 or e-mail Dr. Garcy at drgarcy (at) aol (dot) com. A video explanation of her workshop for Depression and Anxiety can be found here: http://www.youtube.com/watch?v=ekHEpMQKCfQ&feature=youtube_gdata