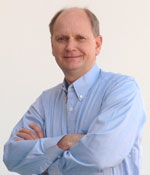 Good estate planning is worth the effort, not just in the inheritance, money and time savings, but in the peace of mind it will give a family.
Siesta Key, FL (PRWEB) May 02, 2013
LegaLees announces a new article by Attorney Lee Phillips entitled, "Inheritance - Don't Risk Losing Yours," to help people understand how to preserve their inheritance. Inheritance is the way assets are passed to a family or heirs once after death. Assets are pretty much anything individuals own such as real estate, stock certificates or bank accounts. Many Americans will not get all of their inheritance because they will end up paying unnecessary taxes and legal fees.
These unnecessary expenses can be avoided by getting an estate plan in place. Without a proper estate plan there will be unnecessary complications in passing the estate. Complications are both costly and expensive. These costs will be deducted from the bottom of the estate. To avoid this, it is smart to get an estate plan in place early.
Mr. Phillips also noted, "Good estate planning is worth the effort, not just in the inheritance, money and time savings, but in the peace of mind it will give a family. However, often it is difficult to discuss estate planning with the parents. Parents may feel threatened that their kids are grabbing their money, threatening their independence, or are just waiting for them to die."
Attorney Phillips adds, "If a child doesn't want to approach this discussion, I recommend giving the parents a copy of Protecting Your Financial Future. I would advise the child to challenge their parents to read the first two chapters. It has been my experience that the parents not only finish the book, they get their estate planning in place. The book contains everything folks need to know to put an effective estate plan in place."
Mr. Phillips serves as a counselor to the Supreme Court of the United States. He is the author of 11 books, including his latest book Protecting Your Financial Future. He has written hundreds of articles for professional people to assist them in finding various strategies to use the law to protect their property, save taxes and make more money. He has given addresses at thousands of business seminars. He enjoys helping people apply the law, not only to provide asset protection and estate planning, but to use it to structure businesses and save taxes, helping individuals achieve success.
LegaLees was founded in 1982 by Lee R. Phillips. It is a legal self-help publishing company. It produces products designed to help people understand the law. Based on his own personal experiences, Mr. Phillips realized that people needed to be able to understand how the law works so they can direct their own legal professionals. He also saw that people who want to do their own legal work need to be shown how, not just handed a fill-in-the blank form. LegaLees has designed many products to help individuals structure their personal and business affairs. All of the products help the clients protect assets and prevent legal disasters that can strike at any time.