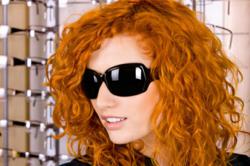 (PRWEB) May 01, 2013
Laser Eye Center enthusiastically acknowledges Healthy Vision Month this May and is committed to educating people on the importance of taking control of their eye health.
As the summer is fast approaching, protecting the health of your eyes is an essential part of overall health. Most people don't know this, but UV rays can actually damage eye health and vision. In fact, according to American Optometric Association (AOA), only 47% of Americans said that UV protection was an important factor when deciding what sunglasses to purchase. Additionally only 28% of Americans consider wearing shades just as important as wearing sun screen.
However, when eyes are excessively exposed to UV rays, whether it's sunny or not, permanent damage can occur. In addition to wearing sun screen, wearing shades that provide UV protection has been proven to decrease the chances of cancer, cataracts, age-related macular degeneration as well as retina damage. The bottom line is this, don't just protect the skin from the sun; protect the eyes too.
For parents, it's even more important to protect children's eyes from UV rays. In addition to kids being exposed to the sun a lot more than adults, their young eyes have less natural ability to filter out UV rays than mature adult eyes. Moreover, children need to wear sunglasses with UV protection as well.
Often times when people think about health, eye and vision health gets overlooked and the idea of needing to protect the eyes from sun damage is not even thought of. Laser Eye Center provides on-going education and resources for clients to empower them to take control of their eye health. Furthermore, in honor of Healthy Vision Month, for a limited time only, Laser Eye Center is offering $1050/eye for Conventional LASIK. Call 1-800-805-2737 to learn more and take the first step towards perfect eye health.