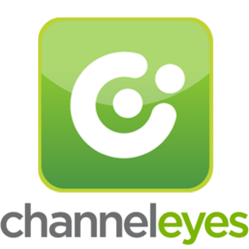 Cool Vendors are companies whose technological innovations are perceived by research analysts at Gartner to be ground-breaking.
In the tech industry these are called disruptive technologies, meaning they are -- or should be -- game changers.
East Greenbush, NY (PRWEB) May 01, 2013
ChannelEyes, a mobile development and social media company, today announced that it has been included in the list of "Cool Vendors in Technology Go-to-Market 2013" by Gartner, Inc.¹
The Cool Vendors in Technology Go-to-Market 2013 report showcases companies that are innovating sales and marketing techniques to help IT providers go to market more effectively. By using such services, IT providers can get more value from their sales and marketing investments.
ChannelEyes was recognized as reinventing the way IT providers communicate with partners by Gartner Vice-President, and distinguished analyst, Tiffani Bova. Ms. Bova is considered one of the preeminent thought leaders in the IT industry specializing in the development of comprehensive indirect channel strategies, including program development and optimization, go-to-market sales coverage models and the impact of cloud on the traditional channel.
ChannelEyes is driving technological innovation through its two platforms; ChannelCandy, a custom branded mobile app platform for vendors to share channel program information, drive engagement, and deploy sales tools on virtually any mobile device, and ChannelEyes.com, the first business social network dedicated to the technology channel, allowing partners to reduce the noise and clutter of traditional communication.
"The ChannelEyes team is honored to be selected by Gartner as a 2013 Cool Vendor," said Bob Godgart, CEO of ChannelEyes. "Industry recognition from Gartner is a clear confirmation that our groundbreaking channel communication platforms are helping vendors, distributors and associations drive engagement with their partners."
Gartner recommends that sales and marketing leaders at IT providers should investigate external (third-party) service providers that can augment internal processes to enhance brand recognition, sustain customer loyalty and drive revenue.
Each year since 2004, Gartner identifies new Cool Vendors in key technology areas and publishes a series of research reports highlighting these innovative vendors and their products and services. "Cool Vendors research provides a barometer, or leading indicators to what is coming," said Gartner Vice-President, Michele Cantara. "We have a pretty good track record of picking winners."
About ChannelEyes
ChannelEyes has leveraged the trends around cloud, mobility and business social to create an exclusive network for suppliers and channel partners to communicate, engage and work together. The ChannelEyes family of products are used by hundreds of vendors, distributors and trade associations to securely connect thousands of their channel partners. Available on the Web or mobile devices, ChannelEyes.com is the first aggregated news site and business community to follow personalized industry news, vendor feeds, blogs and topics.
For individual vendors, ChannelCandy is branded mobile App that puts real-time channel highlights, company news and sales engagement in the hands of their Channel Partners.
¹ Gartner "Cool Vendors in Technology Go-to-Market 2013" by Tiffani Bova, Neil McMurchy, Hank Barnes, Kimberly Collins, Ed Cordin, Document: G00250146, April 17, 2013.
Disclaimer:
Gartner does not endorse any vendor, product or service depicted in our research publications, and does not advise technology users to select only those vendors with the highest ratings. Gartner research publications consist of the opinions of Gartner's research organization and should not be construed as statements of fact. Gartner disclaims all warranties, expressed or implied, with respect to this research, including any warranties of merchantability or fitness for a particular purpose.