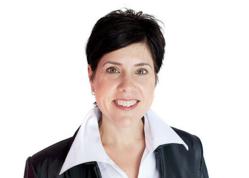 I know that the service that I provide via my website is valuable, I am so pleased that my webinars and interviews are able to reach people wherever they are in the world
Toronto, ON (PRWEB) May 30, 2013
As a web based entrepreneur providing a service to the cancer community, Jean LaMantia hears directly from cancer patients, survivors and caregivers the questions they have regarding nutrition. She also hears that most cancer patients are not receiving the answers to these questions to the extent that they are seeking.
"I know that the service that I provide via my website is valuable, I am so pleased that my webinars and interviews are able to reach people wherever they are in the world".
Interviewees have included a four-time cancer survivor, a cancer nutrition expert, and a palliative care provider. Interviews that are planned include important conversations with an oncology nurse specialist, a cancer researcher and several published authors.
Webinars presented so far have included "Essential Tools for Your Nutrition Toolbox" and planned programs include topics on organics, animal products, sugar, herbs, spices and 'need to know' information for breast cancer survivors.
In addition to webinars and interviews, the site also features a blog with recipes, and current information on nutrition and cancer. Visitors to the website are welcome to "Join Jean's Community" to be kept informed of her regular schedule of new webinars, interviews and special offers.
Those who will benefit from visiting the site include cancer patients, survivors, caregivers, and nutrition and health enthusiasts.
Jean LaMantia is a registered dietitian and cancer survivor. The Essential Cancer Treatment Nutrition Guide and Cookbook is her first book and is written for cancer patients, caregivers, health professionals and others who care about their health and good nutrition. It is available wherever books are sold. She also has valuable nutrition information available on her website