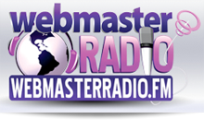 Boca Raton, FL (PRWEB) May 01, 2013
Looking behind the news affecting Internet marketing and bringing to light views from the voices speaking out on the latest technical troubles affecting you, WebmasterRadio.FM is proud to announce the premiere of a new radio series that will bring the Internet marketing community together to connect with one of the most respected strategic consultants online.
That individual is Jeff Ferguson, recently recognized by PPC Hero as one of the Top 25 Most Influential PPC Experts, and emboldened with 17 years of online marketing experience. The founder of Fang Digital Media, Ferguson has also managed or consulted online marketing efforts for major brands such as Hilton Hotels, Kimberly-Clark, InterActiveCorp, Experian, Napster, American Airlines, Farmers Insurance, Hilton Hotels, KinderCare, eHarmony, Paychex, CBS Local, and Toyota.
"Jeff has offered some amazing insights throughout his numerous appearances on the network," said Jorge Hermida, program director for WebmasterRadio.FM. "Jeff's transition to host a radio program was easy to make given the amount of speaking engagements, blog posts and radio interviews. Jeff is an established figure in the internet marketing space and we're glad to have him join our family of incredible show hosts."
The premiere episode is slated to air on WebmasterRadio.FM on Wednesday May 1st at Noon Eastern/ 9am Pacific. Jeff will discuss the lost art of media planning with Martin Thomas, the owner of Always On Communications.
New episodes of Digital Marketing Matters air Wednesdays at 12pm Eastern / 9am Pacific on WebmasterRadio.FM or on demand in the WebmasterRadio.FM archives inside the Internet Marketing Channel or through iTunes, Stitcher, Zune Marketplace and the WebmasterRadio.FM Mobile Application for iOS and Android Smartphone devices.
About WebmasterRadio.FM
WebmasterRadio.FM lifts the "veiled curtain" of the Internet, bringing the business community together through an interactive radio network. Its listeners are a global group, comprised of everyone from corporate executives and decision makers to small and mid-sized businesses and individual entrepreneurs.
WebmasterRadio.FM's stellar line-up of radio programming includes: "Market Edge" with Digital Influence Group Chairman Glenn Engler , "Purse Strings" with Carmichael Lynch Spong senior principal Maria Reitan and the "CyberLaw and Business Report with Internet Law Center Founder Bennet Kelley.
To tune into WebmasterRadio.FM's live content or check out the show lineup, please visit http://www.WebmasterRadio.FM. All WebmasterRadio.FM programs are available in podcast format through all major podcast portals (such as iTunes, TuneIn, Stitcher and Zune Marketplace), as well in archived format on-demand through our proprietary mobile application for iOS and Android smartphone devices.
Media Contact:
Brandy Shapiro-Babin
954-309-5578