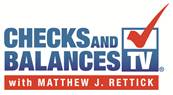 While limits on retirement accounts are only a proposal for now, it's wise to take stock of your retirement savings.
Nashville, TN (PRWEB) May 13, 2013
The White House Office of Management and Budget recently released its proposed budget for Fiscal Year 2014 that includes limits on tax-deferred retirement savings vehicles such as IRAs and 401(k)s.* The proposal is an attempt to keep "wealthy individuals" from accumulating "substantially more than is needed to fund reasonable levels of retirement saving," according to the White House budget document released April 10th.** Specifically, the budget proposal states that accounts would be limited to an amount sufficient to finance an annuity generating $205,000 per year.***
According to the White House budget, if in effect today, the cap would limit retirement accounts to about $3 million, but this amount would vary depending on interest rates, which affect the price of annuities.**** While only a small fraction of IRAs holders have that much in their accounts, experts worry that the limit would disproportionally affect small business owners and the employees they sponsor. Personal finance expert, author and financial industry insider Matt Rettick is advising Americans to proceed with caution when saving for retirement.
"While limits on retirement accounts are only a proposal for now, it's wise to take stock of your retirement savings. If you've been a diligent saver and your accounts approach or reach the cap, start looking into alternative vehicles such as Roth retirement accounts or even forms of life insurance. If you are younger or have a smaller amount saved, you could still be affected because of the variable limit. The last thing Americans need is a disincentive to save for retirement." Rettick offers a free report – The Truth About Retirement – that teaches you how to prepare today to protect your money from taxes and market volatility and how to create an uncapped guaranteed income for life, available on his website, http://www.ChecksandBalances.TV.
Rettick, the visionary and host of Checks and Balances TV, is an accomplished author, recognized educator, sought-after speaker and advocate for personal finance and "longevity planning" for retirement. He has been featured on several national television programs including NBC's Today, Fox & Friends, Fox Business and more. Rettick also co-authored the book Fiscal Fitness: 8 Steps to Wealth and Health from America's Leaders of Fitness and Finance with the late famed fitness guru Jack LaLanne. Fiscal Fitness is dedicated to teaching Americans how to gain and maintain control of their physical and financial well-being and improve their quality of life, both now and as they age. His second book, All The Rules Have Changed: What You Must Do to Succeed in the New Financial Reality is due out Summer 2013.
ABOUT CHECKS AND BALANCES TV
Checks and Balances TV (CBTV) is America's #1 source for balanced financial advice. Through its weekly news program and interactive website, CBTV provides viewers and users free access to a variety of informative videos and podcasts, downloadable reports, tips, tools and techniques and more to help consumers achieve financial freedom and retirement success. Become a 21st Century Investor, prepare for a Debt Free Retirement and discover what is Financial Fact or Fiction on http://www.ChecksandBalances.TV. The show's host, Matt Rettick, the "Man with the Plan," gives you the truth you need to financially succeed Fridays at 4:00 p.m. EST. Log on, tune in, download from and interact with Checks and Balances TV, where financial truth and balanced advice finally meet.
The founding sponsor of Checks and Balances TV is American Equity Investment Life Insurance Company. To learn more about American Equity, visit http://www.American-Equity.com or call (877) 633-6417.

** "Budget of the United States Government, Fiscal Year 2014." April 10, 2013. http://www.whitehouse.gov/sites/default/files/omb/budget/fy2014/assets/budget.pdf
*** "Budget of the United States Government, Fiscal Year 2014." April 10, 2013. http://www.whitehouse.gov/sites/default/files/omb/budget/fy2014/assets/budget.pdf
**** "Budget of the United States Government, Fiscal Year 2014." April 10, 2013. http://www.whitehouse.gov/sites/default/files/omb/budget/fy2014/assets/budget.pdf