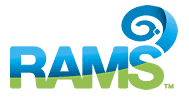 (PRWEB) May 06, 2013
As an advocate for helping Australians get the most from their savings, RAMS today launched a new social media video revealing the behaviours and attitudes of Aussie children on saving and buying a home.
To learn more about children's views on money matters, RAMbassador Raymond A Ram visited grade two students at Ramsgate Public School in Sydney's south.
Proving that many children are already money-savvy, when asked what they did with their pocket money – spend or save, most students answered "save." Other questions included - "What does your dream home look like, are you a spender or a saver and who are you going to live with when you grow up?"
"Money matters are top of mind for many Australians and it seems finance is a topic we start to learn about early in life. It seems parents, family and friends have a big influence as role models on the attitudes and behaviours of children when it comes to saving," said RAMS Head of Brand & Marketing, Mr Chris Thornton.
"The children at Ramsgate Public School demonstrated great awareness of the importance of saving versus spending. It is very encouraging to know that early education on money matters is happening at home and at school," said Mr Thornton.
RAMS research showed that buying a home and going on a holiday are top of the list when it comes to savings goals. In fact, recent research uncovered that seven out of ten Australians save money and 42% of first home buyers believe now is a good time to buy*.
This video is part of a series of social media videos and blogs where RAMS is encouraging Australians to review their personal money matters with a simple message that 'Your money is yours so make sure it's working as hard as it can for you.'
To hear more about what the children at Ramsgate Public School thought on saving, check out the RAMS video on RAMS TV Channel - What do children know about saving and buying a home?