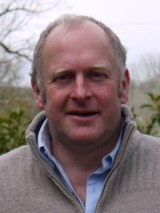 New York City is a vital part of the Leggett USA client offering.
(PRWEB) May 02, 2013
Leggett USA is the sister company to Leggett Immobilier, one of the foremost international estate agencies in France.
They are delighted to announce that they have created a partnership agreement with Keller Williams in New York City and will be adding a hand picked selection of listings to their growing US portfolio.
Trevor Leggett, Chief Executive, comments:
"We have a strong client base in both France and the UK and we know that New York will be a core part of our offering in the USA. We are thrilled to be working with the Keller Williams team who have an outstanding reputation for professionalism and client service.
"Although this is a new company we have already built up an impressive portfolio of listings throughout Florida (including Miami, Naples, Clearwater and Orlando) as well as in California, Texas and Michigan.
"Hand selected properties are being constantly added to our website at http://www.leggett-usa.com and we look forward to growing the business as new partners come on board."