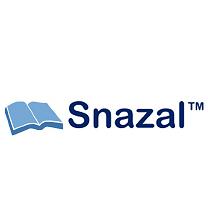 Leicester (PRWEB UK) 2 May 2013
Trade Accounts for wholesale purchase:

Allows order placement for trade and non-trade customers directly from website.
Offers a simple interface to buy books at cost effective prices.
Allows business to increase profit using low investment risk.
Benefits of shopping online at snazal.com:

There are more than 500,000 books on snazal.com, from which customers are able to consolidate large orders.
Simple and clear interface when finding books.
Bargain Store: Low prices, attracts large volume of customers
Books Wholesale: Allows trade customers to buy books in wholesale or job lots.
Wholesale Facilities Developed for trade customers:

Freight Forwarding Service for International Customers: Registered customers who freight forwarding snazal allow this service for them.
Allows Bank Transfers: Customers not comfortable paying with credit cards can now pay using Bank Transfer or Traditional UK Cheques options.
30 Days Purchase Orders: After building trust, will allow some clients, 30 days credit facility depending on their credit rating. This will allow schools / libraries and some of our large clients more flexibility to buy in larger quantities.
Free Delivery: Spend over £150 and you get free Delivery in the UK. This also applies to international customers with freight forwarding addresses based in the UK.
Request Catalogue or Purchase Starter Pack: Download our latest stock availability feed to buy items that you may require. We also sell mixed pallets for you to consider. If you require complete catalogue, please visit :
Address:
Unit 5, Vulcan House, Vulcan Road
Leicester, LE5 3EF
Email: snazalwholesale(at)gmail(dot)com
Tel: +44(0)1162519123 Fax: +44(0)1162538750