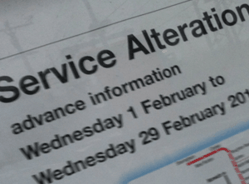 this tougher regime will level the playing field and make it easier for ethical businesses to thrive without having to stoop to compete against less scrupulous competition
(PRWEB UK) 1 May 2013
UK credit card issuers could become embroiled in a new scandal, as widespread mis-selling identity protection and card protection has been uncovered by the FCA (financial industry regulator). This is the last thing consumers will want to worry about, particularly after the quite recent PPI scandal.
It is thought that the identity and card protection policies were sold to customers, often unknowingly, when they called to register and activate their new credit card. This means that credit card customers up and down the country could be entitled to millions of pounds in refunds due to mis-sold identity and card protection policies.
The industry regulator, Financial Conduct Authority (FCA), has announced that it is now finalising plans, along with Card Protection Plan Ltd. (CPP), for a mass redress programme for UK customers.
The insurance provider, CPP has already been in hot water with the FCA (or FSA as it was formerly known). It was handed a £10.5 million fine for mis-selling card policies just last year and ordered to pay back £14.5 million in refunds.
It's now thought that the banks and card issuers may have been doing the same thing, which included overstating the risk of identity fraud and dissuading customers that want to cancel their policy.
CPP did agree to stop selling policies directly, but said it would continue to sell policies as packages through the banks and credit card issuers.
As reported in FT Advisor; around 46,000 CPP customers have been paid £3 million in compensation so far, but this figure is likely to significantly increase, as we now know that there are many more consumers out there with CPP policies, albeit unknowingly.
A compareandsave.com spokesperson said:
"This latest scandal will no doubt shine a light on actions that are less than commendable.
What is perhaps better news is that it demonstrates the FCA is likely to take a far more proactive approach to regulation than the old FSA/OFT combination allowed for. Hopefully this tougher regime will level the playing field and make it easier for ethical businesses to thrive without having to stoop to compete against less scrupulous competition"
________________________
compareandsave.com is one of the UK's leading personal finance comparison websites. Based in Colchester, Essex, Compareandsave.com has been helping UK consumers get a better deal on credit cards, savings accounts, personal loans and more for over five years.