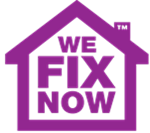 New copper pipe work can leave metallic and bitter tastes.
(PRWEB UK) 2 May 2013
An article from the BBC discusses US competitions during which localities compete over who has the tastiest tap water. Tap water in the UK is considered to be one of the safest and highly regulated in Europe, leading Dr Andrea Dietrich from Virginia Tech university to explain that "sense, taste and smell and vision and hearing have a normal range, but there can be a hundred-fold between the ability of people to discern a taste or odour- it's not uncommon."
Renowned for their Stoke Newington plumbers, We Fix Now offers fully trained and registered plumbers and engineers throughout the capital and surrounding counties. Treating a wide range of plumbing issues, the team are aware of how plumbing changes can cause a change in water taste and a representative has shared their advice on the topic.
"It is not uncommon to notice different tastes in your drinking water. New copper pipe work can leave metallic and bitter tastes whilst disinfectant type tastes can be experienced from tap washers and plastic pipework.
"It is possible to establish if these tastes are as a result of problems with your washing machine or dishwasher, by turning off valves which control water flow, running the tap used for drinking water in order to clear the pipes and then tasting the water. A fully trained and qualified plumbing engineer such as those provided by We Fix Now, can easily identify whether or not there is an issue."
We Fix Now is a London-based company providing emergency plumbers and electricians throughout the M25 and surrounding counties. Renowned for their fast and effective service, the firm also specialise in unblocking drains, fixing central heating and boilers and sorting problems with gas. With a strong focus on customer service, We Fix Now prides itself on providing fully qualified and experienced engineers day and night, every day of the year.