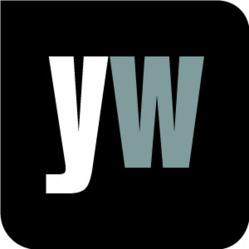 London, UK (PRWEB UK) 5 May 2013
NICE has recently recommended apixaban (Eliquis, Bristol-Myers Squibb and Pfizer), in accordance with its licensed indications, as an option for the prevention of stroke and systemic embolism in some people with non-valvular atrial fibrillation (AF). The drug works by inhibiting the activity of a substance called Factor Xa, and this prevents blood from clotting. This is a timely recommendation, as a new study, published in the journal PLOS Medicine, has reported that exposure to air pollution may increase the clotting of blood in the arteries, known as atherosclerosis, leading to heart attacks and stroke.
Professor Carole Longson, NICE Health Technology Evaluation Centre Director, commented on NICE's final recommendations, noting that the most commonly used antithrombotic, warfarin, is problematic for some AF patients: "its use requires regular monitoring of the blood's clotting properties and dose adjustments which can cause disruption and inconvenience. It also has multiple interactions with food, alcohol and drugs that can cause further inconvenience… From the evidence submitted, the Committee concluded that apixaban was more clinically effective than warfarin for the primary efficacy outcome of reducing stroke and systemic embolism."
With this in mind, Yourwellness Magazine took a closer look at clogged arteries, reporting on a new study that found there's more to atherosclerosis than just lifestyle factors. According to Yourwellness Magazine, a new study of mummies has revealed that the condition was common across the ancient world, even among active hunter-gatherers who had no access to processed food or junk food. Yourwellness Magazine explained that these foods are considered to be important culprits in clogged arteries, and so avoiding junk food does not necessarily protect people from atherosclerosis.
Yourwellness Magazine noted, 'In atherosclerosis, your arteries become narrowed and hardened by plaques made up of cholesterol and immune cells. The condition is known to lead to heart attacks, stroke and other cardiovascular diseases and is the leading cause of death in the developed world. Lack of exercise and a high fat and sugar diet are both thought to lead to the risk of plaques building up – this is because they increase levels of cholesterol in the blood. This has often led to the suggestion that if we led a lifestyle closer to hunter-gatherers that would decrease the risk of getting hardened arteries.'
To find out more, visit the gateway to living well at http://www.yourwellness.com.