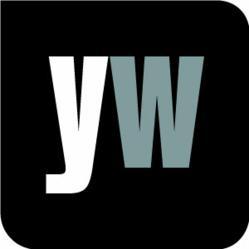 London, UK (PRWEB UK) 5 May 2013
According to a new study in the Journal of the American Medical Association, all low-trauma fractures were associated with increased mortality risk for 5 to 10 years after a fracture. The National Institute for Health and Care Excellence (NICE) has recently issued a guide to support the integrated commissioning of high-quality, evidence-based services for people who have fractured their hip, providing advice on the commissioning of services for people with fragility fracture of the hip or fracture of the hip due to osteoporosis or osteopenia. The guidelines include recommendations for services for the ongoing secondary prevention of further hip fracture/fragility fractures.
Professor Cameron Swift, Emeritus Professor of Health Care of the Elderly, Kings College London, commented, "This guide presents an exceptional opportunity for commissioners to deliver a comprehensive world-leading, evidence-driven, cost-effective response to a major, urgent and costly health care challenge. Used in conjunction with a ready-made national measurement tool (the National Hip Fracture Database), forward progress can be readily and easily charted. I commend it to them."
With this in mind, Yourwellness Magazine took a closer look at fractures, and gave readers advice on how to strengthen bones. The article explained, "Bones getting thinner and weaker is actually a normal part of the ageing process. However, if it is left completely untreated and unmanaged it can lead to osteoporosis, a condition that is characterised by skeletal weakness."
Yourwellness Magazine noted that fractures are the most dangerous part of having osteoporosis – a disease that can affect anyone, but most often the elderly, women and those of Asian descent – as they increase the risk of a second fracture, and incur lasting, chronic pain that can lead to disability in elderly people. However, the article did point out that emerging studies are indicating that tocotrienols can help strengthen brittle bones.