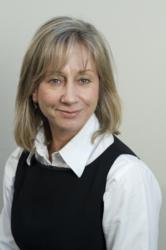 (PRWEB UK) 1 May 2013
The more digitally enabled a company is, the faster it tends to grow and according to the OECD (Organisation for Economic Growth and Development) here in the UK we're twice as likely as average to buy goods online. So what's holding business owners back from promoting their products and services with internet marketing?
Lindsay Hopkins of Sales And Internet Marketing explains:
Young entrepreneurs have been brought up on a daily diet of Facebook and Twitter, they understand the internet and know how to access information quickly and easily; including how to access a plethora of often free software tools, which significantly reduce the time involved in many sales and marketing tasks.
Whereas some established business owners even struggle to use the internet. When asked about Twitter for example they often reply 'Why do I want to know if someone's having a cup of coffee - how's that going to help my business?"
Understanding how to use social media to generate sales takes time and a willingness to step in to a marketing arena far removed from the traditional one many business owners are comfortable with.
Add that to the economic climate and lack of sales generally and it's not hard to empathise with a reluctance to invest in something many don't understand. However it's vital small business owners start to embrace the internet, or failure is inevitable.
Google is the new yellow pages, consumers search for products and services online and any company that doesn't have a digital presence will lose out to ones than have.
Here are the 5 stages of an effective internet marketing strategy:
1. Attract customers to the top of the sales funnel with an effective social media strategy.
2. Direct engaged customers to a website page that holds answers to the information they need.
3. Capture visitors contact details with a clear call to action (an incentive for giving you their details).
4. Nurture the lead by providing exactly the information they require.
5. Convert that opportunity in to a sale.
6. Customer retention maintained through email marketing and social media
This approach requires a shift in most business owners' skills and mindset - even many marketers, so anyone wanting to learn more about more about how internet marketing can help their business should seek advice from a reputable digital marketing company.
Sales And Internet Marketing was established in 2008 and helps increase brand awareness and sales for small to medium sized businesses. Tel: 01483 300580