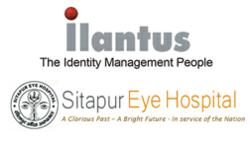 The impact this exposure and support will have on the patients we treat every day at the hospital will be astounding and is ultimately the long-term vehicle we need to continue to provide the best care we can to our patients for many years to come
Schaumburg, IL (PRWEB) May 01, 2013
ILANTUS Technologies, a leader in the Identity and Access Management (IAM) domain, today announced a partnership with the Sitapur Eye Hospital in northern India to raise awareness and donations to support the hospital's charitable mission. The hospital's goal is to provide the best eye care at no charge or for the lowest price possible to India's underprivileged populations. ILANTUS, headquartered in Bangalore, India, has a mature and established global Corporate Social Responsibility (CSR) initiative - the ILANTUS Giving Program - to give back to communities across the world. The Sitapur Eye Hospital is the newest CSR initiative at ILANTUS.
"The ILANTUS Giving Program is dedicated to improving quality of life for all individuals and is specifically designed to bust the myth that corporate charitable initiatives are limited to large corporations," said ILANTUS President and CEO, Binod Singh, "We hope to inspire other small and medium sized businesses like ILANTUS to start initiatives, such as what we have done with the Sitapur Eye Hospital, to enable and support organizations in need in the communities where they operate."
The partnership between ILANTUS and the Sitpur Eye Hospital is more than just a charitable effort to raise money through donations for the hospital. This partnership provides an enablement platform that helps the hospital bring awareness to their operation, gain support for their cause globally and allow contributors to effortlessly make electronic donations to the hospital from anywhere in the world. ILANTUS is fully vested in this initiative with an on-going donation of the monthly costs to update and maintain the Sitapur Eye Hospital website.
"Our mission calls for enlightened global community involvement," said Dr. Prabha Mehra, Trustee and Secretary, together with Dr. Madhu Bhadauria, Chief Medical Officer of the Sitapur Eye Hospital. "The impact this level of exposure and support will have on the patients we treat every day at the hospital will be astounding and is ultimately the long-term vehicle we need to continue to provide the best care we can to our patients for many years to come."
The Sitapur Eye Hospital's mission is simple, selfless and requires support in order to fulfill its goal of providing the best eye care at the lowest prices possible to India's underprivileged populations. The hospital serves more than 50,000 patients annually in over 32 cities and towns in the states of Uttranchal and Uttar Pradesh in northern India. Starting as just a small operation in thatched huts, today the hospital is a world-class facility with premiere equipment, over 1,500 beds spread out across its 32 branches and first-rate doctors performing services ranging from a simple eye exam and glasses fitting to more extreme cataract or cornea surgeries. The hospital's mission to provide these services to men, women and children who otherwise have no means of getting the help they need, also provides a full-service system to pick-up patients from their homes in rural villages, provide them with food, shelter and the medical attention they need and then return them to their homes so they can continue with their lives free of the vision difficulties they were previously facing.
To learn more about the mission of the Sitapur Eye Hospital and how you can help, visit http://www.youcaring.com/Sitapur.
About ILANTUS Technologies
ILANTUS Technologies is a leading product and solution provider in identity management, access management, access governance, and information security. Delivering identity security products and solutions in cloud, hosted and enterprise platforms, ILANTUS additionally provides consulting services, managed services and 24/7 support for enterprise IAM environments. ILANTUS responds to critical challenges in a complex market with innovative, simple, fast-to-implement Identity Management, Access Governance, Federation, and Password Management solutions.