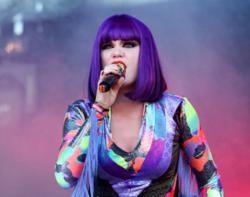 When a star steps out wearing a new hair style, everyone wants the look, and they are turning to wigs and hairpieces to get it.
London, UK (PRWEB UK) 28 May 2013
Katy Perry, Jessie J, Rihanna, in fact most celebrities seem to change their hair style as often as they change their outfit. Adding flashes of colour, or taking the chop only to have full volume hair again at the next red carpet do is becoming commonplace in 'celeb-land'. Now, award-winning retailer, Wonderland Wigs, say that anyone can join in with these frequent chop and changes, but for a fraction of the price, by using hair extensions, hairpieces and wigs. Changes in the quality of synthetic hair fibre used mean that pieces now look and feel real, but are available at affordable prices.
With a huge variety of hairpieces now available, such as clip in hair buns, ponytails, fishtail plaits, bangs, and instant weaves, getting the celebrity look has never been easier. Wonderland Wigs have spoken to customers to see what they think and here is what they said: "I am a huge fan of celebrities, but they spend way too much money on their hair, I could never get anywhere near that! So, I am happy to admit that me and most of my friends fake it! I use everything, hair extensions, ponytails, buns, you name it I've tried it. Why not? They look good, you basically get an amazing hairstyle, and they're not too expensive. Plus you don't damage your hair either."
Wonderland Wigs stock a full range of hairpieces aimed at bringing any girl the hair she wants. Whether that be Cheryl Cole style mega volume, or glam Michelle Obama style bangs, there is a clip in hairpiece for everyone.
The retailer has reported an increase in demand for hairpieces in 2013, and have also noticed that if a celebrity steps out with a new style, then products that give a similar effect will start 'flying off the shelves'. They call this phenomenon the 'Star Effect' – a star wears the style, and suddenly everyone wants the style.
Samantha McClements, co-owner of Wonderland says, "At Wonderland, we are all a bit fashion obsessed, we love our trends and seasonal styles, but suddenly a star will step out and shock us all! A new colour, a new cut, it can really be anything, but whatever it is, we are usually the first to know as a certain hairpiece or style will start to really sell. It is quite amazing really and I'm pleased we're able to help girls achieve the look that they're after."
Thank you for taking the time to read this press release. Please contact Sam[at]wonderlandwigs[dot]com for more information.