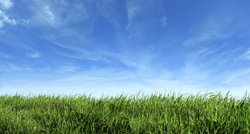 Millersville, MD (PRWEB) May 03, 2013
Dr. Energy Saver Central Maryland is celebrating one year of providing homeowners with more comfortable homes and reduced energy costs, thanks to their energy-saving solutions.
As a member of the Dr. Energy Saver national network, they are fully trained at corporate headquarters in Seymour, Connecticut and have received comprehensive training as home energy and comfort specialists.
Dan Hope, owner of Dr. Energy Saver Central Maryland, is anticipating a great second year in business!
"We're really thankful to celebrate our first year in business as the local Dr. Energy Saver dealer. We love helping homeowners reduce their energy bills and once again enjoy the home they live in and love. We look forward to many more years!" Hope said.
With the summer months quickly approaching, Hope reminds homeowners that air sealing and insulation can help improve comfort and air conditioner efficiency. His main message this summer is about tackling the source of discomfort not just repairing or replacing an AC unit. Hope and his team are proud to provide long-term solutions, not just quick fixes that require more repairs down the road.
In fact, according to the U.S. Department of Energy, more than half of the energy used in a typical home goes toward heating and cooling. During the summer, an inefficient air conditioning system may need to run all day long to keep the home cool. The Federal Trade Commission recommends several ways to save energy and money, especially during extreme temperatures:
A professional home energy audit to assess how efficient your heating and cooling systems are and to discover any areas where your home is losing energy – such as through air leaks, an under-insulated attic, or leaky ductwork.
Seal air leaks, check ducts for holes and gaps and install the proper insulation materials.
Check filters in your furnace and air conditioning unit and have your systems regularly serviced by a professional contractor.
Find a licensed and reputable contractor who can use the proper equipment to assess energy problems and who will suggest the most necessary repairs.
A professional energy assessment provides a thorough evaluation of a home's energy use and potential areas where homeowners can save. It's possible to reduce energy costs by 5-30% by making energy-saving upgrades.
Prior to joining the network, the team at Dr. Energy Saver Central Maryland served the area for over 25 years as a custom home builder: Dan Hope, LLC. With support from the Dr. Energy Saver network, owner Dan Hope and his crew have combined their building industry experience with state-of-the-art technology and resources to provide homeowners with noticeable results, aiming to help families spend less to keep their homes comfortable.
Dr. Energy Saver Central Maryland is a home energy contractor, specializing in home insulation, ductwork sealing, weatherization and other energy-saving services. They help assess energy consumption and suggest proper repairs with their comprehensive home energy audit the Annapolis-area and all throughout Central Maryland.