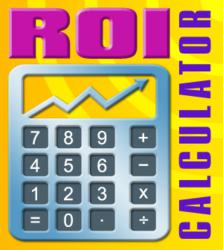 When properly devised, sales incentive programmes can really work.
(PRWEB UK) 1 May 2013
The US research organisation the Incentive Research Foundation has produced measures of return on investment (ROI) comparing the effects on sales (and profits) of sales incentive programmes. Salespeople were divided into two groups – a control group who did not participate in the programmes and an experimental or treatment group who did. The profits made from incremental sales by sales personnel were divided by the cost of the sales incentive programmes.
'Knowing Full Circle can deliver is one thing, comments Tardieu, but getting a wider grasp of the realities of the marketplace is quite another.' Full Circle Motivation and the IRF have found that companies that practise incentive programmes generally consider them valuable, but, in the current cost-paring climate, more precise measures of their effectiveness are becoming increasingly necessary.
Full Circle Motivation has never failed to deliver a good return on investment for sales incentive programmes it has designed and managed. In fact, the smallest turnover increase on target has been +13% and that for a salesforce used to incentives. Victor Tardieu is positive that Full Circle Motivation can deliver incremental business in almost any circumstance and has created a return-on-investment template to help companies wishing to launch a sales incentive programme benefit from Full Circle Motivation's experience.
This template (currently on test) will be available on the Full Circle website next week and offers the following outputs when Present company turnover, Number of participants, Anticipated turnover increase, are input:

Cost per participant
Your new turnover figure
Budget for the programme
Turnover per participant after programme
Turnover Benefit to company per ₤ spent on programme
A number of companies, large and small, were evaluated in the study – and the results provide hard evidence that well-planned sales incentive programmes with clearly formulated objectives substantially increase profits in comparison with control group results. Other measures between control and treatment groups should also be taken into account, however, to prevent the risk of a serious drain on cash flow – increased sales can often generate rises in the volume of unpaid invoices and inventory levels.
However, provided the sales incentive programmes have clearly formulated and measurable objectives and the ROI measures are extended to encompass not merely financial indicators but also behavioural indicators, such as communication, participation, embracing and understanding company values, recall and engagement, and short, medium and long-term goals, the evidence strongly suggests that carefully tailored programmes make sense economically for the firm and motivationally for the sales force.
A number of ROI instruments for incentive programmes are now available. Full Circle Motivation can provide these measures and offer evidence-based testimonies showing that, when properly devised, incentive programmes can really work.