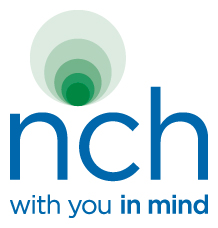 Hypnotherapy can help clients become more determined to lose weight and increase their strength to resist temptation of unhealthy food
(PRWEB UK) 1 May 2013
According to Yahoo News, new research has showed that more than one third of British women would rather lose weight on their diet than gain £1,000 on their salary. A further 35 percent said that they would prefer a 'perfect' bikini body like model Kelly Brook rather than a pay rise. The survey, which was carried out by travel site HolidayPlace, also revealed that one tenth of respondents would happily lose £1,000 of their salary if it resulted in losing weight easily.
A spokesperson from the study added, 'Given the tough economic climate at the moment we were expecting only a small minority of the women we polled to be willing to swap a pay rise for weight loss. However it seems more than a third would be happy to miss out on more money if they were assured of dropping a dress or bikini size.'
Whilst there is no easy solution for weight loss other than eating less and exercising more, some may find complementary approaches beneficial. Hypnotherapy can help those who are looking to lose weight through various devices including a hypnoband, changing the clients approach to food and their eating habits.
To date, the National Council for Hypnotherapy has helped thousands of clients lose weight as a representative explained, 'Hypnotherapy can help clients become more determined to lose weight and increase their strength to resist temptation of unhealthy food. Used alongside the desire to lose weight hypnotherapy can help clients lose weight and keep it off.'
The National Council for Hypnotherapy continues to follow health lifestyle and weight related news.
NCH represents over 1800 hypnotherapy professionals within the UK and is committed to ensuring the highest possible professional standards amongst our members. Those looking for help with smoking, weight, anxiety, panic attacks, habits and phobias may be helped by local NCH accredited therapists, look for the NCH seal of approval on their websites. As one of the largest registers of independent Hypnotherapists, the National Council for Hypnotherapy (NCH) is actively involved with the Complementary and Natural Healthcare Council (CNHC) and strives to develop standards for the benefit of the profession, now and into the future.