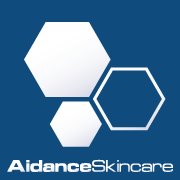 "Aidance is proud to be a local partner of Surfers Healing RI, and we respect the healing power of nature. It's something we have long recognized as a company, understanding the deep impact nature has on the skin, as well as the mind and body."
Woonsocket, RI (PRWEB) May 06, 2013
One in every 88 children in the United States has autism, up 78 percent from 2002 - making it the fastest-growing serious developmental disability in the U.S. According to the Centers for Disease Control and Prevention (CDC), autism is "a lifelong neuro-developmental disorder characterized by early onset of problems with social interaction and communication, and unusual, stereotyped behaviors." There is no cure, and treatments that work wonders for one child may have little impact on another.
Still, the calming and therapeutic qualities of the ocean seem to benefit each autistic child who participates in the Surfers Healing RI day camp. The camp is free of charge for children and their families, who travel to Narragansett Beach each September to learn to surf alongside professionals from across the nation.
One camper, nine-year-old Bailey Reuss, hopes to make 2013 his third year participating. The RI camp will be held on September 14th. Throughout the country, camps are held from June-September on a first come, first served basis. All travel, accommodations, food and surf camp expenses are fully covered by the national nonprofit organization Surfers Healing, making the experience possible for many families.
The RI camp has grown from 60 children in 2009 to an expected 170 this year, with a growing waiting list. More than 700 people attended last year's event to show support and cheer on the surfers.
"Surfers Healing has given our son a day just for 'him' to do something unimaginable. It is an amazing organization run by selfless, caring individuals with big hearts," Bailey's parents, Jonathan and Dawn Reuss share.
For the first time, Aidance Skincare, an all-natural therapeutic skincare company based in Woonsocket, RI, has partnered with Surfers Healing RI. Their donation will contribute to travel and camp expenses for surfers and their families, to help make the 2013 event possible.
Aidance products combine natural ingredients for fast, targeted healing of a range of challenging skin problems, and are sensitive enough for the entire family. Soothing ointments including Terrasil™ Skin Repair and Terrasil™ Itch, Rash & Pain Relief will be onhand at the surf camp to treat any cuts, scrapes, stings, sunburns or blisters.
The Aidance team also joined forces with Surfers Healing RI at the Autism Project's Imagine Walk and Family Fun Day on April 28. With 7,000 attendees, the event was a great success in raising donations and awareness for autism. Aidance offered free, all natural samples for many walkers and their families.
"Aidance is proud to be a local partner of Surfers Healing RI, and we respect the healing power of nature. It's something we have long recognized as a company, understanding the deep impact nature has on the skin, as well as the mind and body," shares Perry Antelman, CEO of Aidance Skincare. "The Aidance team looks forward to welcoming these outstanding surf camp participants to RI and making sure their day is positive and memorable!"
Lori La Terra Bellina, whose son, Lucio has participated in the event since 2011, says, "We are excited to welcome Aidance Skincare to this family, especially because of the all natural approach to family skincare."
She calls Surfers Healing RI a close-knit family, and it is undeniable that surf camp has a profound effect on the children as well as all attendees. "When you are all there together on surf day, there is a magical connection in the air, and everyone feels safe, welcomed, and accepted," Lori shares. The nonprofit has made a difference in Lucio's life, providing a unique therapeutic opportunity that wouldn't have been possible without Surfers Healing.
The organization is run by passionate volunteers. Successful events are made possible through the support of donors like Aidance Skincare, who believe in enriching the lives of autistic children. Volunteer Sarah Pouliot says, "I started out as a volunteer during camp 4 years ago and found it to be life changing! I feel so lucky to be a part of Surfers Healing RI!"
Enthusiastic children like Bailey and Lucio are now counting down the days until the 2013 Surf Camp; a fun, positive and life-changing environment for natural healing.
About Aidance Skincare
Aidance Skincare is a Woonsocket, RI based company that provides all-natural therapeutic skincare remedies to customers and physicians in more than 150 countries. Aidance has consistently helped families solve their most challenging skin problems quickly and safely, using the finest ingredients. For more information, please call 877-424-3262 or visit http://www.AidanceProducts.com.
Contact:
Kate Brierley
kate(at)aidanceskincare(dot)com
(401) 671-6186