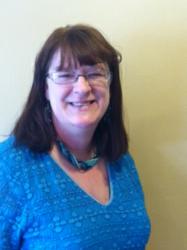 "A personalized, professional production can be vital to a company's branding, image and overall success. We are increasing our staff size to respond to those needs." -Julie Cook
Portage, MI (PRWEB) May 01, 2013
Easy On Hold, a U.S.-based on hold messaging and music company, has expanded its staff to handle a recent surge in business growth. Laurie Walsh has been named an inside sales representative, Kim Sherry has been named outside sales representative to cover southwest Michigan and Megan Matula is the new marketing assistant. Patrice Mindock has also been hired to provide additional marketing services.
"We've seen an amazing burst of interest from a national—and even international—level, as well as from area businesses in the southwest corner of Michigan where we are headquartered," says Easy On Hold President Julie Cook. "More business owners are realizing the effectiveness of on hold marketing messages for their telephone systems. A personalized, professional production can be vital to their branding, image and overall success. We are increasing our staff size to respond to those needs," says Cook.
But she also says that the company's mission of being high tech, high touch and striving for excellence is winning repeat customers and referrals. "The testimonials we receive on a daily basis affirm we're headed in the right direction. We're working very hard to be a valued vendor and partner for our clients," she says. "We delight in doing a great job."
The company has an in-house team of 13, including writers, announcers, production personnel, IT and web, sales and management.
Walsh is a 20-year veteran of insurance industry sales. "Easy On Hold doesn't use a 'cookie cutter' approach to anything prepared for clients," she says. "I've noticed that everything is custom prepared, written and produced. Even if two businesses are similar, their music and messaging will not sound the same. Our staff works in partnership with our clients, side by side as a team to professionally provide music and messaging options."
Walsh enjoys traveling with family as well as softball, music concerts, and making jewelry. She finds that having a wide range of interests helps establish personal rapport with the customers she serves. "Here at Easy On hold, small operations get the same attentive service as huge corporations, so long-term business relationships are common," she adds. "That's a very satisfying role to step into as a new member of a sales team."
Sherry brings 25 years of sales and communications experience to Easy On Hold. A graduate of Simmons College in Boston, she worked as a writer and producer in feature films and for a number of television and radio stations from Maine to Michigan. As a co-owner of a successful local business venture herself, Sherry says she can relate to the community's messaging needs.
"With over 25 years of experience working in a creative/marketing environment, I believe our product is the best, most cost effective marketing tool available," she says. "94% of all marketing dollars are spent getting people to either go to a website or call a business. When they visit the website, they get to find out all about that business. But seven out of 10 calls to a business are put on hold, and often in silence. These potential customers who call are a captive audience. Why wouldn't you take the opportunity to promote your business?"
As for being named the Portage-based company's first outside salesperson, Sherry adds, "I have always loved creating things that don't exist, so being allowed to be the first local sales representative for Easy On Hold is an exciting challenge for me. I am looking forward to introducing our fantastic marketing services to the business owners of Kalamazoo County and beyond. It's a great opportunity that will allow me to combine my creative skills and my love of sales."
Along with the sales team expansion, Easy On Hold has chosen recent WMU graduate Megan Matula as a marketing intern, primarily responsible for social media outreach. Matula graduated from WMU on April 27 with a bachelor's in public relations and minors in marketing and psychology. "Easy On Hold will help me build upon my educational base and get hands-on learning of many new skills," she says.
Cook says that Easy On Hold has long been using Facebook, Twitter, You Tube, our website and many other online connections to help educate and serve its clients and expand its business base.
Matula adds, "I truly believe that social media outreach is the most simple and effective form of marketing there is. Easy On Hold has a large number of clients worldwide, so using social media can strengthen connections with them on a personal level. You are able to build a better relationship with each client and maintain the relationship, no matter the physical distance. Our clients also appreciate the free marketing we provide for them when we post good news about their company on our pages."
Easy On Hold, http://www.easyonhold.com, created in 1997, provides professional telephone recordings, music and on hold message productions, auto attendant, IVR, voicemail greetings, and web audio to companies around the world.