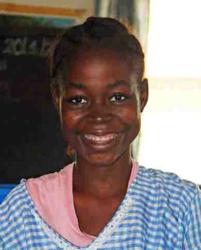 In some countries in which we operate, one in fourteen women die in childbirth because they lack proper care. This is a solvable problem.
New York, NY (PRWEB) May 01, 2013
Samahope.org, a website where anyone, anywhere can fund critical medical treatments for the world's poorest people, is offering a special way to honor moms all around the world just in time for Mother's Day.
Through their #HonorYourMom campaign, people can say thank you to a beloved mom while raising awareness and helping fund critical medical care for other deserving moms across the globe. Visitors to the site can help fund a patient's treatment for as little as $20 - the cost of dining out for lunch.
Those who join the #HonorYourMom campaign post a favorite photo of themselves with their mom and agree to help fund a critical treatment for another mother in need on the Samahope site. In return, the "honored mom" will receive a customized card and depending on the donation amount, a special gift delivered to her home.
"The poorest third of humanity receives only three and half percent of all surgeries. In some countries in which we operate, one in fourteen women die in childbirth because they lack proper care. This is a solvable problem. Samahope pools dollars and efficiently allocates them to high-impact clinics, saving lives," says Samahope co-founder Leila Janah.
Mothers on Samahope suffer from a variety of conditions, often stemming from pregnancy and giving birth. Instead of buying flowers for the nth year in a row, those who sign up can help provide critical surgeries and safe births to moms in Africa, South Asia and Latin America.
How does #HonorYourMom work?
1. Donors upload a photo of themselves and their moms and include a short message about what makes Mom so special.
2. Donors choose an amount to be applied to one of the Samahope Moms featured on the website who is in need of a life-changing medical treatment.
3. The donor's mom will receive a customized card in the mail with the submitted photo, revealing that a contribution was made in her honor. For donations above $250, Samahope will send a special gift, also featuring the photo the donor submitted.
Samahope partners with medical clinics and hospitals that are providing care to a portion of the two billion people who typically have no access to basic surgical and medical care. Most of the patients profiled on the site are mothers or expectant mothers.
Thanks to the support of a few early donors and Samahope's "tip jar" system, 100% of the funds donated through the site go directly to the medical partners providing the care.
In an effort to bring maximum exposure to the plight of mothers living without access to basic medical care, the #HonorYourMom campaign will remain active on the Samahope website beyond Mother's Day. This offers donors the chance to #HonorYourMom throughout the year for birthdays and celebrations.
About Samahope:
Samahope is a non-profit that helps fund critical medical treatments via its crowdfunding platform. Samahope partners with local charity hospitals and global health organizations with a track record of excellent care and fiscal discipline. These medical partners have highly accomplished physicans who perform surgeries and other life-changing interventions in poor places.
Samahope is fiscally sponsored by Samasource, a 501(c)(3) non-profit that connects people living in poverty to work over the internet. Both are operationally and financially independent. Leila Janah, founder and CEO of Samasource, was recognized as Entrepreneur of the Year by the Social Enterprise Alliance, one of Fast Company's 100 Most Creative People in Business, one of the "People About to Change the World" in WIRED's Smart List, and a Woman to Watch by Marie Claire Magazine.
Learn more at http://www.samahope.org.