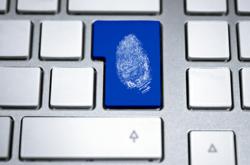 We simply want readers to watch the web change as we do – through an informed eye that is fixed on what lies ahead.
Dallas, Texas (PRWEB) May 02, 2013
idcloak.com launches its WebTech blog – a stage for informed comments on how the web is changing and what its near future holds. Gill-Chris Welles, Director of Marketing at idcloak and principal writer on the blog, puts the launch in context: "Every month the internet landscape shifts a little, whether it is a groundbreaking new service, an unexpected business success, a new type of cyber threat or a new copyright protection law passed. Over time those shifts become significant. But look at the main standard press and you'll find most tech-related events are reported in isolation or only in connection with the past: if the future gets any comment at all, it is in featured articles that speak in terms of 5, 10 or 20 years from now. But consumers, especially businesses, need to see tech news in the context of what is coming later this year or early next. That's the future we need to know about now, because that's the future we ought to be preparing for… We want to equip ourselves with the knowledge and technologies that can mechanize that near future. Regular tech press rarely gives us that insight. Our blog intends to."
idcloak is a Dallas based web-services company that openly challenges traditional modes of perceiving and using the internet, and claims to have a privileged perspective on how the net is changing. The company's proxy list, released by idcloak in early 2013, is a database of free publicly-accessible computers around the world that will relocate a user's internet connection to a new country. These proxies are used for bypassing web censorship and geographical prejudices imposed by sites, as well as for allowing travelers' internet experience to be unaffected by their location. The services also allow for encryption of internet traffic (with USA proxy list, unblock proxy list and many others) or full anonymization of a user's browsing (with a high-anonymity Ninja proxy).
"We build services that restore control of the web to the user. But through our work, we are also seeing how other forces affect the web – commercial, governmental, social… but where do you go to follow these movements? When you're exploring the future of the net, you need someone up in the crow's nest looking for the icebergs."
The idcloak blog is billed to carefully select events that represent seismic shifts in the near future of the net, and will include cyber theft, corporate espionage, high profile hacks, web privacy legislation, as well as groundbreaking service releases and eye-opening publications. "We simply want readers to watch the web change as we do – through an informed eye that is fixed on what lies ahead."
For more information on idcloak Technologies, its services and resources, visit idcloak.com.